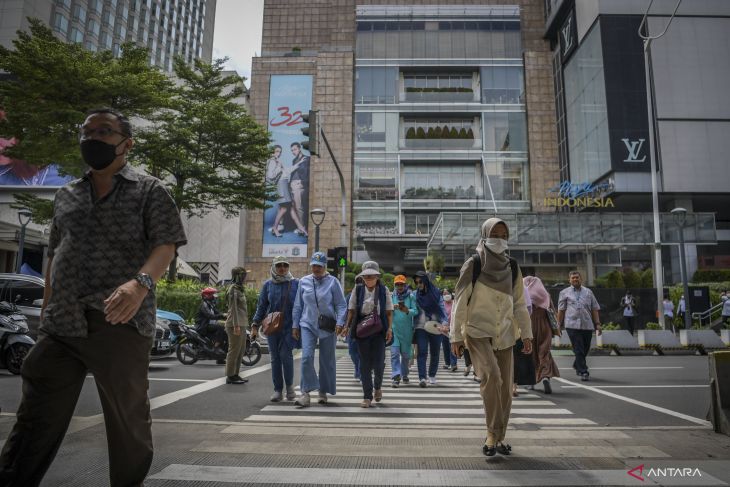 Indonesia's GDP expanded by 5.01 percent in the fourth quarter of 2022. The transport and food industries were the most robust

growing sectors
ACCORDING to the Central Statistics Agency (BPS), Indonesia's GDP has expanded by 5.01 percent in the fourth quarter of 2022 compared to the same time in the previous year, driven by development in all economic sectors. The transportation and food and beverage (F&B) sectors stood out as the most in contributing to boosting Indonesia's economy. Respectively, both sectors managed to grow by 16.99% and 13.81% compared to the previous year's quarter. Despite the slowdown caused by the pandemic, Indonesia's food and beverage industry has shown to be especially resilient.
The most notable factor supporting this industry's robust growth involves the online food delivery services. This has proven the link between both transportation and the F&B sectors growth which has supported one another.  Online food delivery services, particularly during the pandemic and the social restrictions set by the Indonesian government, had been a crucial component of F&B services. However, this trend has persisted to be Indonesia's primary preference until this very year accompanied by evergrowing numbers of small and medium enterprises (SMEs) focusing on this sector and also international F&B companies entering Indonesia.
These factors have opened the door wide for future prospective development of the F&B industry in Indonesia. Also, bearing in mind Indonesia's ambition to dominate the Southeast Asian market, it is favourable for all F&B businesses to enter the market and support this productive ecosystem.
See more details about Indonesia's economic growth in the fourth quarter of 2022 here.