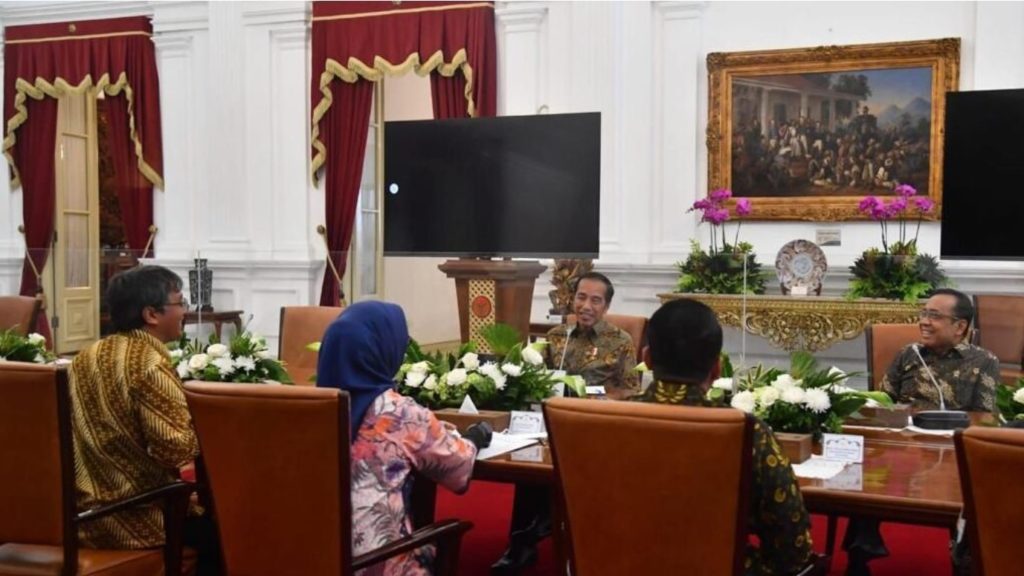 The President emphasized the importance of responsible press freedom during his meeting with the Press Council.
On Monday, February 6, 2023, President Joko Widodo welcomed 2022-2025 Press Council members at the Merdeka Palace in Jakarta. President Jokowi highlighted the importance of responsible press freedom throughout the meeting.
"Mr. President gave an important message that doesn't just talk about press freedom, but the most important thing is responsible reporting. Responsible reporting is news that is confirmed to be true using the principles of good journalistic ethics. So if you are just as free as you can without responsibility, many will be harmed, especially before the election," said Press Council chairman Ninik Rahayu in a statement after the meeting.
Ninik and his colleagues also presented the Head of State with many Press Council work programs. These initiatives gather statistics on press ratification, complaints, press ethics, and journalist training.
"We express to Mr. President the things we have achieved and the PRs we still have since the number of complaints continues to climb, but there have been numerous capacity building activities, aided by the Press Council and of course one of them is government support," she said.
In the meeting, Ninik also announced that President Joko Widodo would attend the National Press Day peak in Medan on 9 February 2023. "This is a direct presence after two years of the pandemic, after being present online," he said.
State Secretary Pratikno joined President Jokowi in the meeting. Ninik Rahayu, Muhammad Agung Dharmajaya, Arif Zulkifli, Yadi Hendriana, Totok Suryanto, Atmaji Sapto Anggoro, Asmono Wikan, and Paulus Tri Agung Kristianto were also present.
Read the official press release from the Indonesian President official site