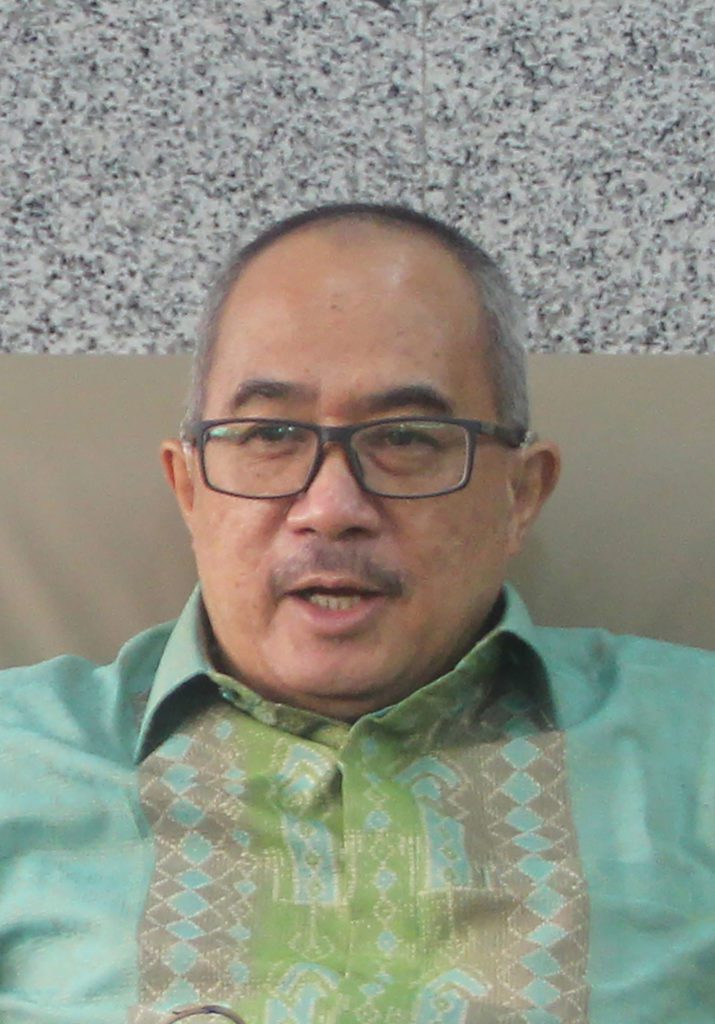 How much groundwork needed to be carried out by you and the staff of KBRI in Singapore?
This year's Leaders' Retreat was actually scheduled to be held last year yet postponed as the two countries were facing rising numbers of pandemic cases. However, the two sides had actually made efforts for both technical and substantial preparations since the last Leaders' Retreat meeting in 2019. The Embassy particularly facilitated a series of meetings, discussions and negotiations between stakeholders and talks between high officials of both countries. Together with Singapore, we reviewed our existing and longstanding bilateral issues and analyzed potential endeavors to forward and strengthen our cooperation. Some draft agreements were drafted, finalized and then signed in the margins of the Leaders' Retreat in Bintan as deliverables of the meeting.
Can you comment on the choice of Bintan and the main venues there for the Retreat?
Bintan was agreed by both sides as the venue of the Retreat for several reasons. First, Bintan has historically played an important part in both countries' cooperation. For years, Batam, Bintan and Karimun, aka BBK, has been a cornerstone of Singapore and Indonesia's strong bilateral economic ties. With the view to reinvigorate its economy, Indonesia would like to reintroduce Bintan's potentials for investment. Second, Bintan, as PM Lee also stated in his remarks, has been an important venue for people-to-people links between Singapore and the Riau Islands province (Kepri). Third, Bintan is the closest by distance from Singapore and a favorite destination for many Singaporeans. As such, we hope to reinvigorate tourism in Bintan as we have resumed tourism travel to Bintan and Batam, making it our pilot travel bubble project before we fully open up our tourism sector.
While many of the benefits and relevancy of the MoUs signed and witnessed by both leaders are clear to everyone, what are the agreements that you feel will have a great impact on many of the Indonesian communities in Singapore including the diaspora, domestic workers, travellers etc to Singapore that should also be highlighted?
Aside from the travel bubble for visitors from Singapore to Batam and Bintan, the two countries agreed to establish some agreements on energy cooperation, human capital development, finance cooperation, and green and circular economic development.
Our businesses have also inked some agreements on renewable energy, logistic hub developments, on data center, on investment to Indonesian digital companies, etc. There is even a capacity programme on Food Industry 4.0 and supply chains – to be launched this year for Riau Islands Province in cooperation with Republic Polytechnic and Temasek Foundation.
I believe every Indonesian in Singapore can contribute and support the implementation of the bilateral cooperation agreements including those signed at the Leaders' Retreat.
You were able to witness at firsthand the personal chemistry and interaction of the leaders. What is your personal impressions of their closeness and rapport?
Indonesia takes part only in very few annual bilateral meetings at such a high level and one of them is the Leaders' Retreat with Singapore. The Leaders' Retreat meeting shows a strong indication that the two countries have robust and intensive relations in so many levels of cooperation. Prime Minister Lee Hsien Loong is one of the leaders that President Jokowi highly interacts with. They meet regularly at the Retreat itself and several times at other regional/ international events including at the G-20 meeting last year. This close and cordial level of relations is clearly seen when these two leaders meet. I have seen for myself that they are pretty informal in addressing and talking to each other, taking a selfie etc and the Retreat took place in a very open, frank, and intimate manner.
Apart from registering the excellent level of bilateral relations that exists between both nations what is in your opinion was the most important highlight or issue of the meeting in Bintan?
The Retreat has shown us that despite the pandemic situation, the two countries can continue to work closely to resolve and strengthen existing cooperation, and even manage to ink and establish new areas of cooperation to help support economic recovery including cooperation in areas such as energy and renewable energy sources. While much has been done, we look forward to doing even more and seizing opportunities with Singapore.
Related stories:
● 5th Leaders' Retreat: Bilateral Agreements Finalised in Bintan
● Indonesia Gears Up to Host G20 Summit in Bali