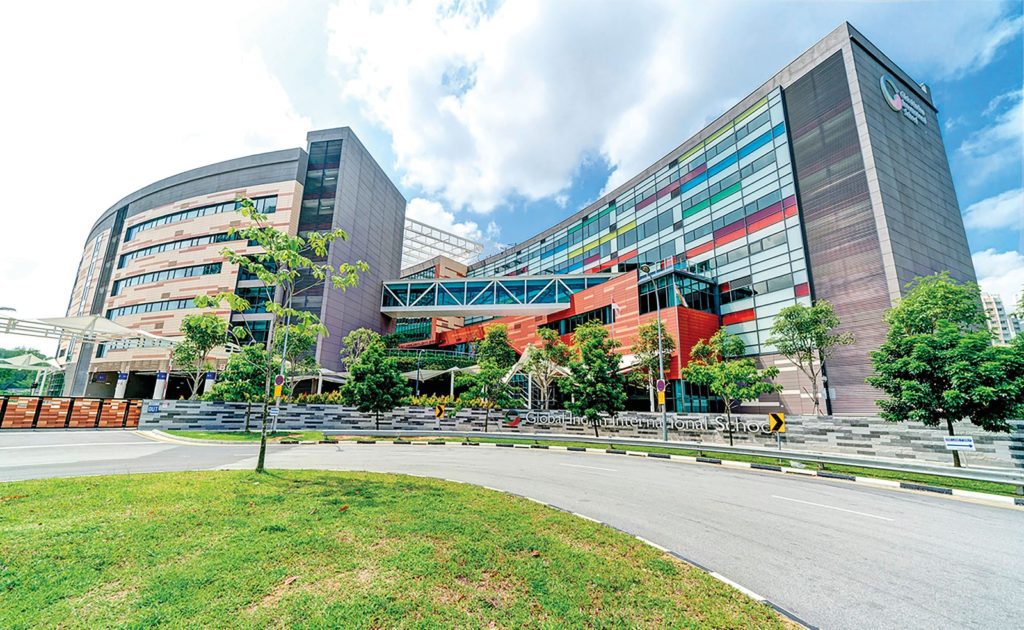 Singapore being rated amongst the most safe, stable, economically secure and efficient when it comes to medical and public transport services makes it a country of choice for expats to send their kids to school here
A slew of schools have mushroomed on the island nation to attend to the educational needs, as also a wide choice of extracurricular activities, of the children from the international community, based here. The country offers a full spectrum of international schools and curricula here including, International Baccalaureate, European, American, Indian, Australian, even Japanese.
Its lively tolerance factor that drives this melting-pot of cultural diversity is another reason for Singapore's popularity in this landscape of learning and people-to-people connectivity that the Singaporean government lays great stress on. With their high standards Singapore's schools are regarded highly, internationally, for producing high-achieving, Ivy League calibre students.
---
Best Time to Apply
Admission periods for International Schools vary and it is best to make enquiries directly. But regardless, it is always a good idea to plan ahead and allow for a transition period to transfer your child from the old school. Many schools accept new primary students (Grades 1 to 8) students throughout the year. Usually the academic year runs from August to July. For secondary curricula Cambridge IGCSE (International General Certificate of Secondary Education) from Grades 9 – 10 and IBDP (International Baccalaureat Diploma Programme) for Grades 11 – 12) each last for two years and it is difficult to admit students in the middle of the programmes. Some schools in Singapore require at least six months' notice of a student's planned withdrawal due to tuition payment cycles, plus parents would also need to factor in some time to obtain their child's previous school reports.
---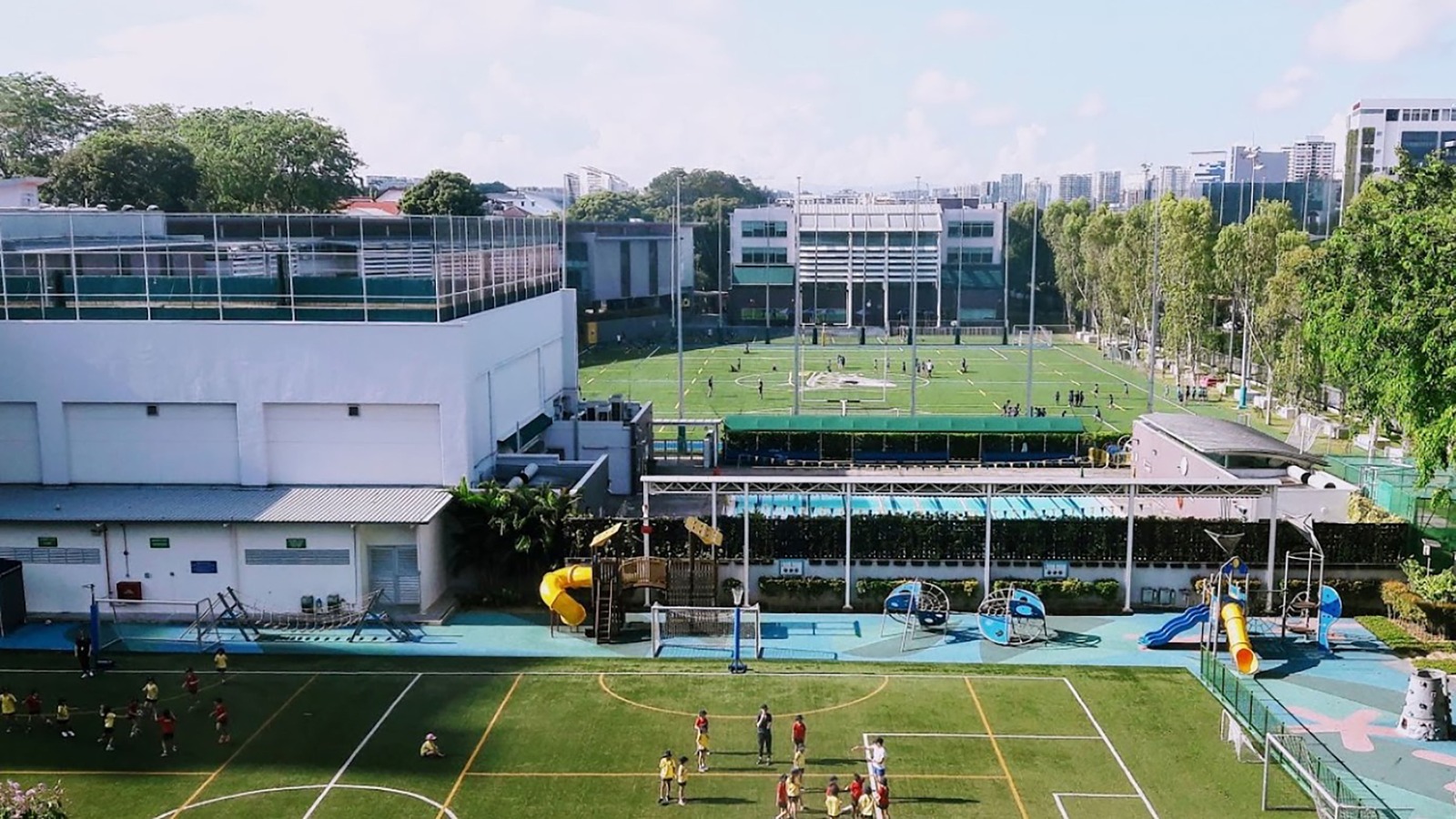 Photo: Australian International School
Australian International School, Singapore
Address: 1 Lorong Chuan Singapore 556818. Tel: +65 6664 8127.
Email: admissions@ais.com.sg
Website: https://www.ais.com.sg
The Australian International School is the only southern-hemisphere international school in Singapore that offers an Australian curriculum-based global education for students from the age of 2 months to 18 years.
This truly international education begins with the International Baccalaureate Primary Years Program (IB PYP) from Preschool to Year 5, Australian Curriculum for Years 6 to 8, Cambridge IGCSE in Years 9 and 10, and the Higher School Certificate (HSC) or International Baccalaureate Diploma Program (IB DP) for Years 11 and 12.
The school's philosophy also commits it fully to the notion of a holistic, rounded education, which cherishes the arts and sports as well as academics as essential dimensions of each student's education.
The academic emphasis continues to create a culture of high scholarship. The graduating results, in 2021, for example, resulted in an International Baccalaureate average of 36.2. In an Australian context, this IB outcome equates to an Australian Tertiary Admission Rank (ATAR) of 94. As a non-selective school, the management is pleased that the pass rate for 2021 was 100% of students.
Beyond the graduating years, the focus on student learning evolves across all year levels. From the world-leading Early Years program, through Elementary School and throughout Secondary, the teaching environment maintains an academic wellbeing emphasis where the child's emotional, intellectual, physical, aesthetic and relational being is blended.
Canadian International School
Address:
Lakeside Campus: 7 Jurong West Street 41 Singapore 649414. Tel: +65 6467 1732
Tanjong Katong Campus: 371 Tanjong Katong Road Singapore 437128. Tel: +65 6345 1573
Website: https://www.cis.edu.sg
CIS provides extraordinary learning opportunities for the globally connected student. A nurturing environment, an international curriculum, and a culturally diverse community will facilitate exceptional achievements. Values should be more than inspiring or beautiful words. The values of CIS are a behavioural blueprint that shape who it is as a school community and as individuals.
---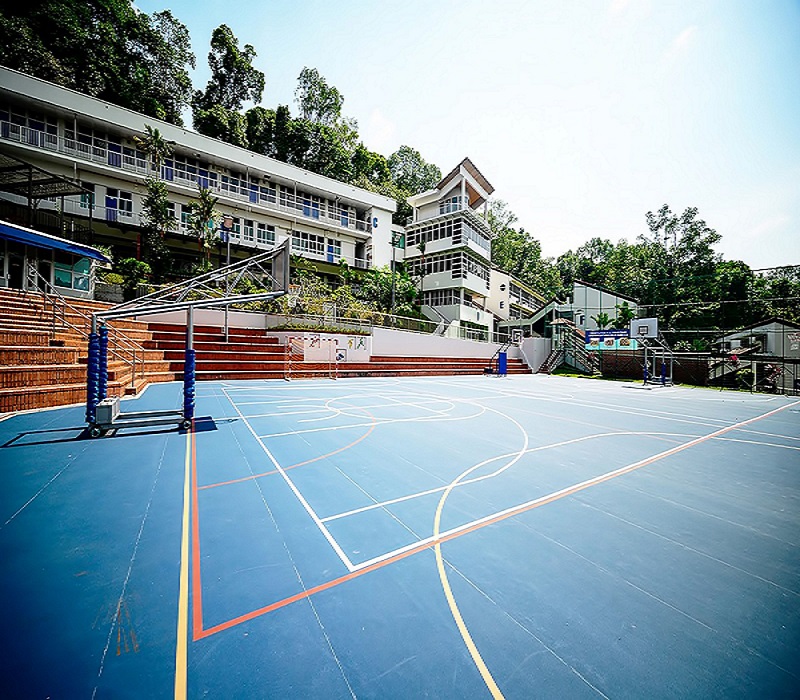 Chatsworth International School
Address: 72 Bukit Tinggi Road, Singapore 289760. Tel: +65 6463 3201.
Email: information.bt@chatsworth.com.sg
Website: https://www.chatsworth.com.sg/
Chatsworth is a mid-sized and internationally minded school that caters to students of approximately 50 nationalities from Kindergarten to Year 13 (Grade 12). Established in 1995, the Chatsworth mission to inspire, educate and enlighten forms the core pillars and education philosophy. As a three programme IB world school, it offers the International Baccalaureate (IB) PYP, MYP and DP curriculum to students. The IB Learner Profile is embedded into everything at Chatsworth and the entire school community is encouraged to recognise and support these attributes.
A non-selective school, Chatsworth focuses on the holistic development of each individual student and prepares students to either enter universities around the world or to transfer to international and national system schools as their families move on from Singapore. Highly qualified and dedicated teachers come from all over the world to offer a truly international education. Learning technologies here are progressive and grounded in 21st century learning: it also runs an Apple and Google school with a 1:1 laptop program running from Year 4 upwards. The school has a friendly, family feel and Chatsworth is known for its strong community spirit
Dulwich College (Singapore)
Address: 71 Bukit Batok West Avenue 8, Singapore, 658966. Tel: +65 6890 1003.
Email: admissions.singapore@dulwich.org
Website: https://singapore.dulwich.org
Dulwich's educational philosophy places equal emphasis on intellectual and personal development. The College is an international school with a British independent school ethos which draws upon 400 years of excellence, innovation, tradition and values and is proud to welcome over 50 nationalities. It is a co-educational day school, catering for students aged 2 to 18 in classes from Toddler to Year 13.
Junior and lower Senior School, Dulwich follows an enhanced form of the English National Curriculum, incorporating elements of the Common Entrance syllabus. From the age of 10, students are taught by subject specialist teachers in subject specific learning spaces. In Senior School, Dulwich is an IB World school authorised to offer the IB Diploma as well as the International General Certificate of Secondary Education.
All students are encouraged to participate in sporting competition and every child from the age of 7 is taught a musical instrument. Drama and opportunities for public speaking feature heavily from an early age.
As an internationally-minded school it lays stress on the importance of young people acquiring confidence and competence in languages other than English. It offers a dual language programme in English and Mandarin for children from 2 to 7 years of age and daily Chinese classes, streamed according to ability, for children from the age of 4. Additional modern foreign languages are offered in its Senior School.
---
GIG International School
Address: 190 Changi Road, MDIS Building, Singapore 419974. Tel: +65 6323 1220
Email: admissions@gigis.edu.sg
Website: https://gigis.edu.sg
GIG International School and the GIG Professional Development Centre, part of the prestigious CIA group, are acknowledged leaders increating innovative and experiential study techniques for nurturing independent learners, be it students or teachers. Parents should explore CIG's offerings, even as the school continues to set standards in pedagogy, teacher training and future skills development.
At the cornerstone of its educational philosophy is a commitment to equip every student with positive and inspirational learning exposure. This is achieved through continuous experience to proprietary learning frameworks and futuristic skills that develop them into holistic individuals with a lifelong appetite for excellence.
Primary Immersive learning features include Large, brightly lit classrooms, equipped with IQ Panels to make lessons interesting and interactive; Small class size of not more than 25 students, which increases focus on the individual learner, ensuring involvement of every learner; Enhanced active & immersive learning approaches make lessons enjoyable. Futuristic learning facilities and digitized learning tools enhance learner's interest.
GIGIS Professional Development Centre is the only professional development centre in Singapore registered with Cambridge Assessment International Examinations (CAIE) as well as London Teacher Training College (LTTC, UK) and approved by Committee for Private Education (CPE) to run the Cambridge International Diploma in Teaching & Learning (CIDTL) and Cambridge International Certificate in Teaching & Learning (CICTL) and an array of Certificate of Professional Practice (COPP).
---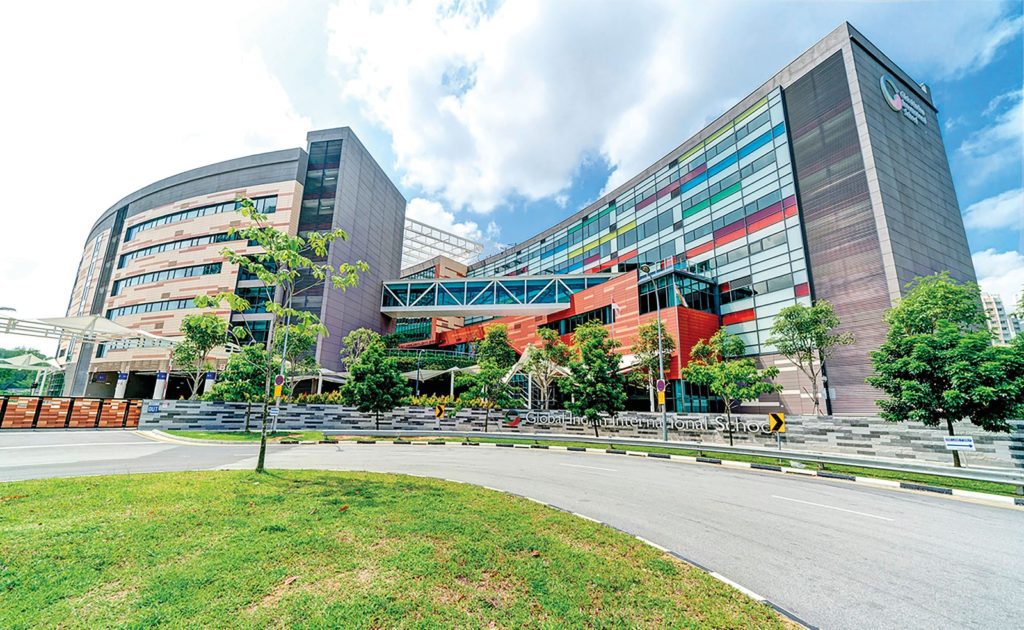 Global Indian International School
Address: 27 Punggol Field Walk, Singapore 828649. Tel: +65 6914 7100
Website: singapore.globalindianschool.org
Students from ages 2.5 to 18 are welcomed at GIIS, into a diverse and interconnected community. Experienced and passionate educators help students explore their interests through a holistic educational framework, a vast array of co-curricular and extra-curricular activities, and collaborative learning spaces.
It offers students a choice between international curricula like the IB Primary Years Programme (IB PYP), Cambridge Lower Secondary Programme, IGCSE, IB Diploma Programme (IB DP) and the Indian CBSE curriculum. A unique Montessori-inspired curriculum is offered for its youngest learners from 2.5 to 5 years of age.
The state-of-the-art campus in Singapore, which is also Asia's first SMART campus, features over 40 skill-based studios, high-end performing arts and sports infrastructure and digital classrooms to provide students with a well-balanced 21st Century education. With highly qualified and dedicated teachers to support them, GIIS students are well-rounded, confident individuals who are groomed to face the challenges of the real world. For almost 20 years now, its students have excelled academically, go on to study at the world's top universities and become leaders in their respective fields.
---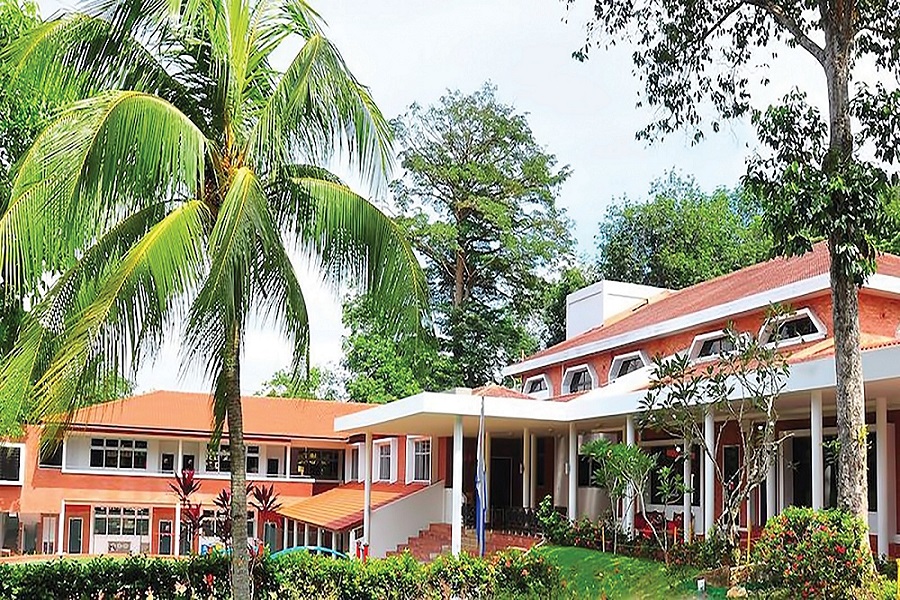 Hollandse School Singapore
Address: 65 Bukit Tinggi Road Singapore 289757. Tel: +65 6466 0662
Email: admissions@hollandseschool.org
Website: https://www.hollandseschool.org/en/
The Hollandse School is well-known in Singapore and beyond. As the largest Dutch-language IPC International Primary Curriculum) school abroad, it has been providing excellent quality Dutch education for more then 100 years.
As a Dutch-language school with an international dimension, it creates an optimal learning environment with a home feeling. The HSL offers a child-friendly and safe environment, in which children are challenged to purposefully learn and collaborate.
The Hollandse School provides excellent education and a curriculum that prepares its pupils for the international world while retaining their Dutch language skills at the highest level.
There are three important areas of focus that are incorporated in the education Education in the Dutch language; International dimension; Individual attention HSL provides complete Dutch language education, in addition to which children receive English lessons every day.
Many foreign schools teach Dutch for a few hours each week, but this is in no way equivalent to the Dutch Language education provided by HSL. If pupils return to the Netherlands, they will have no problem entering primary or secondary education and will also have a huge advantage when it comes to English language skills. They will also be able to enter international secondary education without any problems, either in Singapore or elsewhere.
IPC is an abbreviation of International Primary Curriculum. This type of education works with interesting and inspiring themes that examine both the home and the host countries. These themes incorporate the subjects of history, geography, nature, technology, IT and visual art and focus on internationalization. Examples include young and old, the mission to Mars and the Middle Ages.
In 2010, HSL became the second school to obtain accreditation at Mastering Level for the International Primary Curriculum. This is proof that HSL occupies a leading position in the field of international education.
---
Insworld Institute
Address: 100 Victoria Street, #08-02 National Library Building Singapore 188064. Tel: +65 6732 1728
Email: enquiries@insworld.edu.sg
Website: https://www.insworld.edu.sg
Insworld Institute is a private school in Singapore offering programmes taught exclusively in English for local and international students. Its range of programmes include pre-high school courses such as Edexcel International Tuition Programme (an International Lower Secondary Programme), and English for Academic Study. It also prepares students for Pearson Edexcel International Advanced Level, GCE A-Level, and IGCSE examinations. All its curriculums are British-based and are benchmarked to UK standards.
British qualifications such as A-Level and IGCSE are recognized as valid qualifications by all universities in Singapore, the UK, and Australia, as well as leading international universities. Local and international students who have studied A-Levels at Insworld Institute have gone on to study subjects such as Medicine and Engineering at some of the world's most prestigious international universities.
Flexibility is also a key part of its approach. Students can choose the combination of subjects which best matches their interests and their ambitions; they can also start their programme at different times of the year, and they can take internationally recognised exams at different times.
Insworld's approach to education is based on best practice in the UK. While its main focus is on academic achievement, it also promotes the social, moral and cultural development of its students team working and leadership, critical and creative thinking and an independent mindset are essential skills for young learners. Insworld works with small classes (4-12 students). This allows personalised learning, with a focus on the needs of each individual student.
---
Invictus International School
Centrium campus: 320 Serangoon Road, Singapore 218108. Tel: +65 6259 3877
Email: admissions.centrium@invictus.edu.sg
Website: www.invictus.edu.sg/centrium
Dempsey campus: 73 Loewen Road, #01-21, Singapore 248843. Tel: +65-6259 3877
Email: admissions.dempsey@invictus.edu.sg
Website: www.invictus.edu.sg/dempsey
Invictus has seen rapid growth in the last two years under the aegis of SingEd Global Schoolhouse Pte Ltd. With a short history that began with a 3-room school in 2015, Invictus in Singapore now has expanded to offer a full primary programme at the Dempsey campus and a Bilingual Chinese-English Primary Programme at the Centrium campus. In addition, a full Secondary Programme is also offered at Centrium making it a truly all through school from Year 1 to Year 13. Despite challenges with the pandemic, Invictus has also successfully expanded its brand into the Asia region.
Invictus has a dedicated team of diverse teaching staff who have experience from both the Singapore and international curricula, led by educational leaders with very strong backgrounds in international schools. Invictus is committed to being a leading educational institution that develops each learner holistically within a quality educational framework and its current EduTrust certification since May 2021 is a testament to this.
The English language primary school is located Dempsey Hill campus while its English-Chinese Bilingual Programme primary school is at its Centrium campus.
Invictus uses the International Primary Curriculum which offers a holistic education delivered by skilled educators.
For Grades 7 and 8 it offers the International Middle Years Curriculum (IMYC) offered by over 155 schools in 50 countries around the world.
Students in Grades 9 and 10 prepare for the International General Certificate of Secondary Education (IGCSE) exams and receive internationally-recognised grades. This is a key qualification that prepares students for the Cambridge International A-Levels (Advanced Level) in Grades 11 and 12, a recognised international qualification for application to global universities.
The International Primary Curriculum (IPC) is the curriculum of choice for over 1,800 international and national schools globally. At the heart of the IPC is a set of rigorous and holistic subject, personal and international learning goals. More than 130 theme and topic-based units of learning connect learning across these goals to equip the child with an international perspective while honing key personal traits.
---

ISS International School
Address: 21 Preston Road Singapore 109355. Tel: +65 6475 4188
Email: admissions@iss.edu.sg
Website: http://www.iss.edu.sg
ISS is the longest established three programme authorised World IB school in Singapore. It welcomes students across all ages and abilities from IB PYP (Kindergarten to Grade 5), IB MYP (Grades 6-10), right up to its IB DP (Grades 11-12) programme.
ISS has the benefit of more than 20 years' experience in offering the IB programme to expat students, and by offering all three IB programmes it arguably offers students the most rigorous preparation for the Diploma Programme. Although each IB programme has a standalone framework and curriculum, students with an MYP and PYP background can find it easier to meet the varied demands of the DP. For example, the experience of the MYP can equip students with the research skills need for the DP's Extended Essay.
Compared to many larger Singapore schools, ISS does offer smaller class sizes and the opportunities for personalised learning. The average class size across the school is 18 – 20 students; the teacher to student ratio is 1:8.5. The Kindergarten and Grade 1 classes have no more than 20 students in each class, while class sizes from Grades 2 to 5 are limited to a maximum of 24 per class.
ISS is one of only seven international schools in Singapore to teach all three IB programmes – the Primary Years Programme (PYP), Middle Years Programme (MYP), and the IBDP. So, by moving all IB students onto one site, the school can offer a seamless IB education.
---
Kindle Kids International School
Address: SLF Building, 510 Thomson Road, #B1-01, #B2-00, #B1-02 and #14-01 Singapore 298135. Tel: +65 6568 3980
Email: admissions@kindlekids.sg
Website: https://kindlekids.sg
Education at Kindle Kids International School (KKIS) goes beyond enabling students to not just successfully attain academic qualifications but also firmly believe that each student has an innate desire to excel.
The rich curriculum at Kindle Kids International School (KKIS) focuses on imparting academic knowledge and the acquisition of life and leadership skills. Students are immersed in a creative and nurturing environment placing emphasis on excellence, ingenuity, integrity and service.
This is a Cambridge International School belonging to the world-class international community of schools with a Cambridge Curriculum providing a globally benchmarked education for students aged 5 to 14 years old
Sometimes referred to as "Assessment of Learning". This assessment sums up the learning of learners at the end of periods of learning at the end of every term. This is measured against clearly defined standards. Then, the teacher evaluates and appraises all aspects of child's personality both cognitive and non- cognitive. This enables a teacher to keep track of a student progress from time to time.
The continued periodic Formative and Summative assessments are designed to engage whether the learning has been internalized, whether the student will be able to relate this learning in different situations under different contexts, whether this learning will provide a base for Expanded Learning Opportunity.
All the teachers are professional qualified with a very good years of teaching experience. Mandatory in-house/online training is given to the teachers by Cambridge Trainers that provides an ideal framework for improving the quality of the teachers and enabling them to achieve an international benchmark of excellence in teaching practices. All teachers are certified First-Aid trainers by Red Cross Society.
---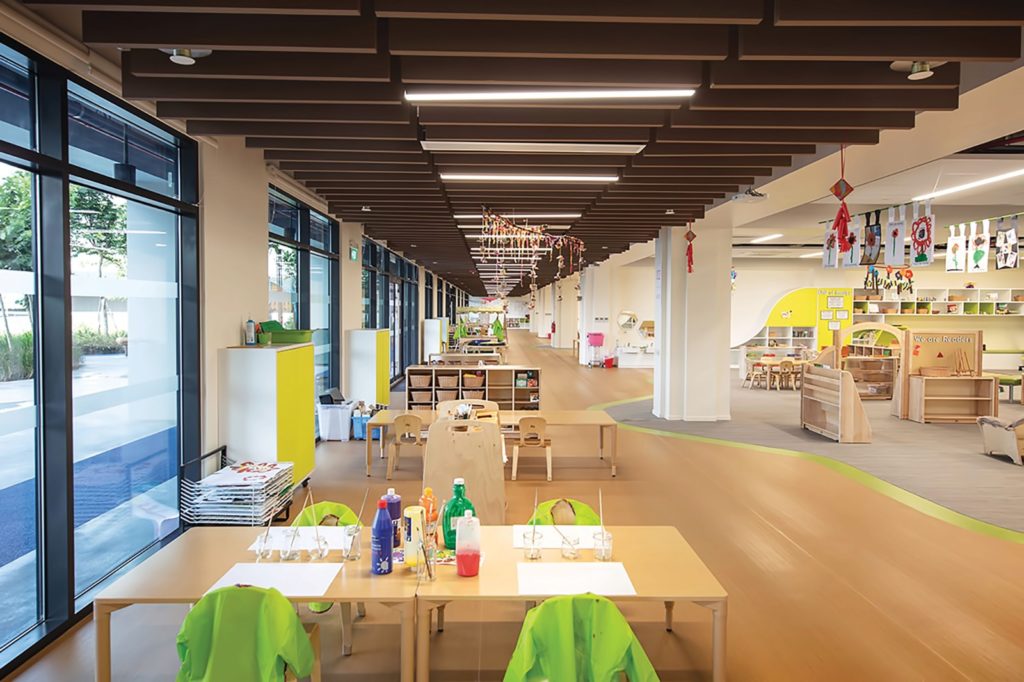 Nexus International School
Address: 1 Aljunied Walk Singapore 387293. Tel: +65 6536 6566
Email: enquiry@nexus.edu.sg
Website: https://www.nexus.edu.sg
Students here follow an inquiry-based curriculum in line with the school's overarching values-based framework, the self-named 'The Nexus Way', and a very 21st century use of open-plan classrooms and ever-present technology.
An IB world school running a hybrid curriculum of the IB PYP, English National Curriculum to IGCSEs and onto IBDP. The school is currently a candidate school for the IB MYP.
This is a globally minded school; the IB PYP is delivered in primary years (3-11) against Singapore standards for maths, UK and New Zealand standards for English, and the Australian science curriculum. The end of primary years exhibition is a highly anticipated moment when children put this all into action; previous years have run a training session for the Singapore Paralympics team and created a road safety programme for nursery and kindergarten years.
In the secondary years, ages 11 to 16, teaching follows an enhanced English National Curriculum. The school is currently rolling out the IB MYP for years 7 to 9, which it says is more in keeping with its innovation and critical thinking style. IGCSEs will remain on the menu for years 10 and 11. There are 22 subject choices available, a global slant thrown in; world literature sitting alongside English literature and global perspectives a core subject.
Moving into years 12 and 13, the IBDP is rolled out with a big bang; creativity, entrepreneurship and innovation all highly encouraged alongside core academics. For two years running, Y12 students have won first place in the Junior Achievement Company of the Year award for Singapore and Asia.
The focus at Nexus is on 'developing the whole learner'. The results back this up. In 2021, the average IB grade was 37 points, up from 34 in 2020 and 32 in 2019 and 44% of diplomas were bilingual. At IGCSE in 2021, 38% of all entries were A/A* grade and 93% pass rate for A* to C, again an increase from 33% and 85% respectively in 2020.
French and Mandarin are the languages of choice, offered throughout the school with five lessons a week. Spanish is introduced from year 9 and falls into IGCSE and IB options.
Teaching is delivered through open plan classrooms known as learning pods. Many schools talk about breaking down walls; Nexus actually did it. Sliding panels, beanbags, presentation spaces; these are not classrooms as most parents know them. Children sit where they like, teachers move around them. Where desks are needed, they'll be white board desks.
The BML programme, that's bilingual and multilingual no less, is offered through two levels: additional or intensive English. In this latter programme, students receive up to 22 sessions a week joining their peers in mainstream classes for art, music and maths.
This is a very multicultural school, 50% of all IB diplomas are bilingual. Adapted annually to the cohort, previous offerings have included Dutch, Russian, Polish, Tamil, French and Japanese. English classes are even available to parents.
---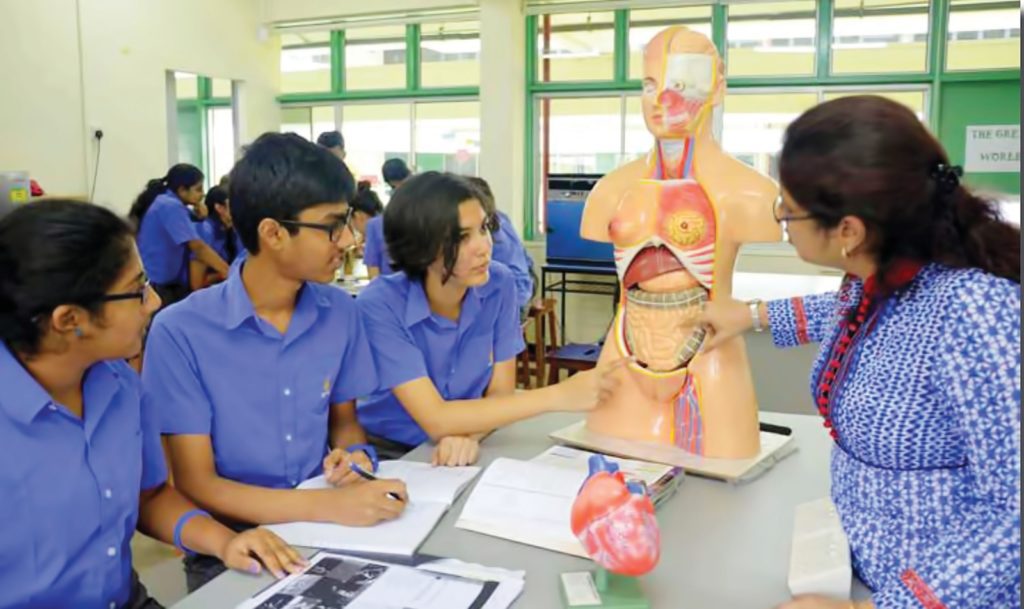 NPS International School
Address: 10 & 12 Chai Chee Lane Singapore 469021 & 469022. Tel: +65 6294 2400
Email: register@npsinternational.edu.sg
Website: https://www.npsinternational.com.sg
Founded in 1959 the NPS Group nurtures over 15,000 students in various campuses. NPS is ranked 13th on the Global Top IB Schools, an achievement in academic excellence where students have achieved an average high score of 41.4 points and a 100% IB Diploma pass rate. Students here have gone on to the world's top universities over the past eight years.
Focusing on small-class size of an average 16 students in IBDP, 22 students in IGCSE and 25 students in other grades enables students to build strong skills and perform well from individual attention.
The holistic learning experience enables students to enjoy a variety of activities, clubs, and sports in a positive, motivating, and safe environments and winning over 50% of the medals at International Schools' championships.
Language options of French, Spanish, Hindi as 2nd language and Mandarin as 3rd language will benefit your child in having a better cultural, awareness, and ethos. Subject options in STEM and liberal arts widen our students' perspectives and college preparedness. Strong Parent Engagement, Pastoral Care and Empathy are practiced and Happy children are as important as academically strong children.

NPSI has the following exam affiliations:
+ University of Cambridge Assessment Education (CAIE), UK, for International General Certificate of Secondary Education (IGCSE) for Grades IX and X
+ The IB Diploma Programme by International Baccalaureate Organisation (IBO), Geneva, Switzerland, for Grades XI and XII
+ Central Board of Secondary Education (CBSE) for Grades IX, X, XI and XII
---
One World International School
Punggol Digital Campus: Address: 27 Punggol Field Walk, Singapore 828649. Tel: +65 6914 6700
Nanyang Campus: Address: 21 Jurong West Street 81, Singapore 649075. Tel:+65 6914 6700
Suntec Campus: Address: 1 Raffles Blvd, Singapore 039593. Tel: +65 6914 7240
Email: admissions@owis.org
Website: https://www.owis.org
One World International School's (OWIS) approach to education is distinctly different from many of the other schools in Singapore. Its ethos is to deliver a highly personalised education for all students and kindness is integral to everything its does. From its values and mission to curricula choices, its fee point and assessment practice – its philosophy around kindness aims to equip its students with the skills and awareness they need to thrive in a global society.
OWIS is an internationally diverse school with students from over 70 nationalities. It maintains this diversity by limiting each individual nationality to no more than 30 percent of its student population. It offers the IB PYP, the Cambridge IGCSE and the IB Diploma Programmes for students from the ages of 3 to 18 in a nurturing environment at an equitable fee point. Its educators come with international experience and are very passionate about education and its culture of kindness.
---

Overseas Family School
Address: 81 Pasir Ris Heights, Singapore 519292. Tel: +65 6738 0211
Email: support@ofs.edu.sg
Website: https://www.ofs.edu.sg
.OFS is one of the largest international schools in Singapore and has been providing a modern education in the English language for overseas families living in Singapore since 1991. OFS faculty is a professional team of highly qualified and experienced teachers from about 40 countries.
OFS has students from over 70 countries with new school capacity at all levels. Students can also study Foreign Languages chosen from English, French, German, Hindi, Japanese, Mandarin or Spanish. OFS students, from Pre-K2 to Grade 8, may choose to study their own Mother Tongue four hours per week within the school timetable.
OFS curriculum is the International Early Years Curriculum (IEYC) Pre-K1 (2 years old) to K2 (5 years old), the International Primary Curriculum (IPC) Grades 1 to 5 and International Baccalaureate (IB) Grades 6 to 12.\
---
Razum International School
Address: 1 Kay Siang Rd #05-01/02 Singapore 248922. Tel: +65 6974 5700
Email: hello@razum.edu.sg
Website: https://www.razum.edu.sg
Razum International School is a boutique school that has a campus right in the city center. The campus at Tanglin Road is designed for up to 150 students. Razum means mind, intellect in Russian and the school is committed to maintaining a bonded, nurturing community that provides students with every opportunity to belong, grow and be respected. ​The four-hour school day sets it apart from other learning institutions. The shorter hours make learning more effective and efficient allowing students to be more focused on their core subjects such as Mathematics and English. At the same time, students are encouraged to develop a love for Art, Music, Dance and Drama which are instrumental in their cognitive development.
Class sizes are limited to 12-18 participants to allow students to benefit from individual attention and to allow the teacher to adjust curriculum according to student's unique needs and learning style.
Razum offers the International Primary Curriculum (IPC) for all students 5-12 years old. The curriculum is based on world renowned Singapore Mathematics and English for primary age students (5-12 years old). It is designed to be enquiry based, engaging and relevant to international students. The curriculum is expertly crafted so that it can be delivered within a 4- hour day, over the course of 10 months; from August to June. The maximum student-to-teacher ratio is 18 to 1.
---
Stamford American International School
Woodleigh Campus: 1 Woodleigh Lane (Off Upper Serangoon Road), Singapore 357684
Early Learning Village: 3 Chuan Lane, Gate 4, Singapore 554350. Tel: +65 6602 7247
Email: admissions@sais.edu.sg
Website: https://www.sais.edu.sg
Stamford accommodates global language learning for children as young as 18 months. Through its World Language Program, it offers daily instruction in 3 of the world's most widely spoken languages – Mandarin, Spanish and English. Coupled with its community-based Mother Tongue Program, Stamford American's language curriculum offers literacy in more than a dozen languages.
Its High School program is aimed at meeting the academic, social and emotional needs of learners in high school from Grade 9 to Grade 12. In addition to a rigorous academic syllabus, it advocates cultural understanding, positive social interactions and a thirst for lifelong learning.
Stamford American International School is the only school in Singapore to offer Advanced Placement (AP), International Baccalaureate Diploma Program (IB DP) and Business and Technical Education Council (BTEC) Diploma curricula.
Students graduate with a US accredited Stamford High School Diploma alongside the opportunity to pursue the IB Diploma, AP International Diploma or BTEC Diploma that is aligned closely to their ambitions and future university or career plans.
---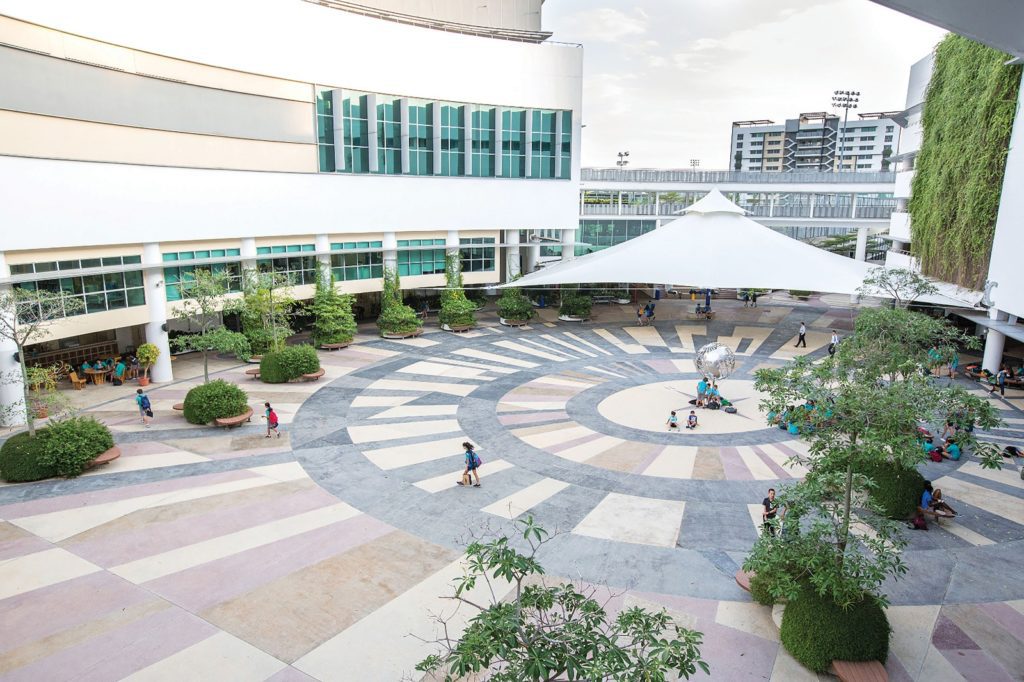 UWC Southeast Asia (UWCSEA)
Address: Dover Campus: 1207 Dover Road, Singapore 139654. Tel: +65 6774 2653
Email: admissionsdover@uwcsea.edu.sg
Address: East Campus: 1 Tampines Street 73, Singapore 139654. Tel: +65 6305 5353
Email: admissionseast@uwcsea.edu.sg
Website: https://www.uwcsea.edu.sg

UWCSEA has a unique 50-year history in Singapore. It is a united, welcoming community that embraces students and their families from almost 100 different nations. The second of the now 18 UWC schools globally, the College was opened by Lee Kuan Yew as Singapore International School in 1971. SIS became the UWC South East Asia in 1975 in the same year it introduced the IB Diploma. It is now a world-renowned K–12 international school of over 5,600 students across two campuses on either side of Singapore.
UWCSEA's, concept-based curriculum is designed to develop the knowledge, skills and understandings that will challenge students to take responsibility for shaping a better world. This is achieved through a unique education, encompassing five elements in the bespoke holistic learning programme – academics, activities, outdoor education, personal and social education, and service.
Learning in all five elements is organised around the development of transferable ideas (concepts), which may be disciplinary or interdisciplinary. Knowledge and skill acquisition is vital, but not the end goal in a concept-based learning environment. Instead, by using their knowledge and skill learning, students are challenged to construct and express conceptual understandings, which transfer to new contexts. This allows students to apply critical thought in any situation, now and in the future. This curriculum is shared across all the two campuses, and a professional development programme ensures all teachers are supported in developing their classroom practice in concept based teaching and learning.
---
The Winstedt School
Address: 1208 Upper Boon Keng Road Singapore 387312. Tel: +65 6715 5373
Email: admissions@winstedt.edu.sg
Website: https://winstedt.edu.sg
The Winstedt School believes in developing good character, moral values and a keen sense of social responsibility within the school and community. The development of truth, goodness and morality are virtues inherent in the school's philosophy and we work on strengthening the ethical muscles of all our students. Graduates of The Winstedt School possess confidence in their learning abilities, a strong sense of self-worth and essential skills that allow them to face challenges.
The Winstedt School is a fully independent, non-sectarian international school governed by an Academic Board, Examination Board, and Board of Directors composed of heads of departments, stakeholders, parents and professionals whose expertise add to the growth of the school.
The Winstedt School is registered with the Singapore Committee for Private Education and has been awarded 4-Year EduTrust Certifications. Winstedt utilises the International Primary Curriculum (IPC), International Middle Years Curriculum (IMYC), Edexcel International Primary and Lower Secondary curricula, Pearson Edexcel, and International General Certificate of Secondary Education (IGCSE).
---
XCL World Academy
Address: 2 Yishun Street 42 Singapore 768039. Tel: +65 6808 7321
Email: admissions@xwa.edu.sg
Website: https://www.xwa.edu.sg
This a family-orientated international school in Singapore for students aged 2 to 18 equips children with the academic and lifelong learning skills to be agents of their own success – helping to prepare them for further education, future careers or navigating the opportunities and challenges they will encounter in their lives.
XCL World Academy is one of the leading international schools in Singapore for students aged 2 – 18. The school offers personalised and rigorous education comprising the International Baccalaureate (IB) Continuum of programmes and the Cambridge IGCSE qualifications. Its well-rounded education comprising all four International Baccalaureate (IB) programmes stretch beyond traditional academic subjects to embrace the arts, music, drama, design, innovative technologies and sport.
There are seven full IB schools offering all three programmes in Singapore – but XCL World Academy is the only international school that offers the IB continuum and a choice of the IB Diploma Programme (IBDP) or the IB Career-related Programme (IBCP).