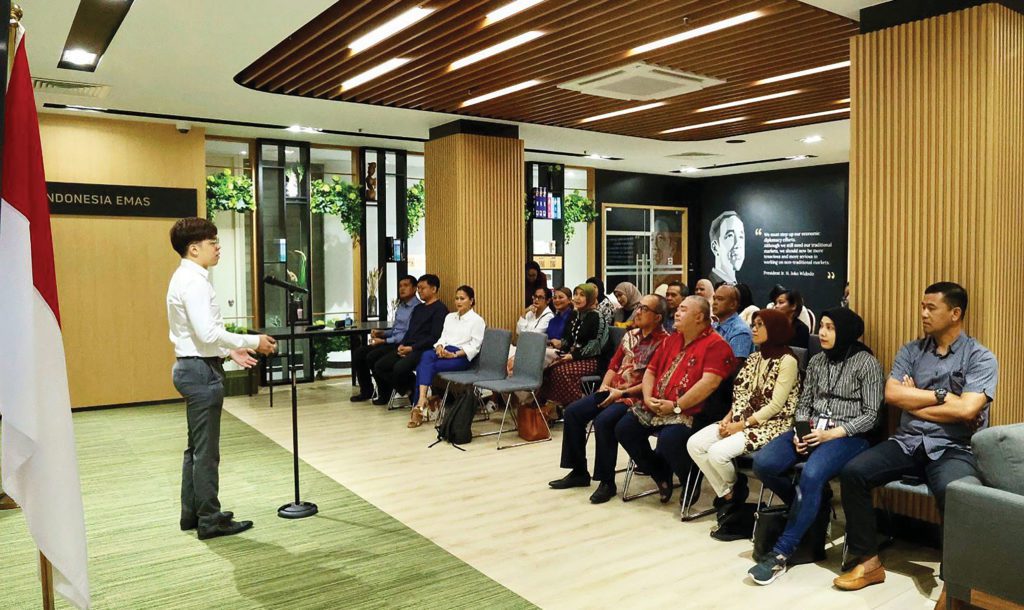 The newly elected head of the FKMIS (Forum Komunikasi Masyarakat Indonesia Singapura) has a vision and mission for the 21 Indonesia diaspora groups to connect together and grow as well as engage the broader Singapore community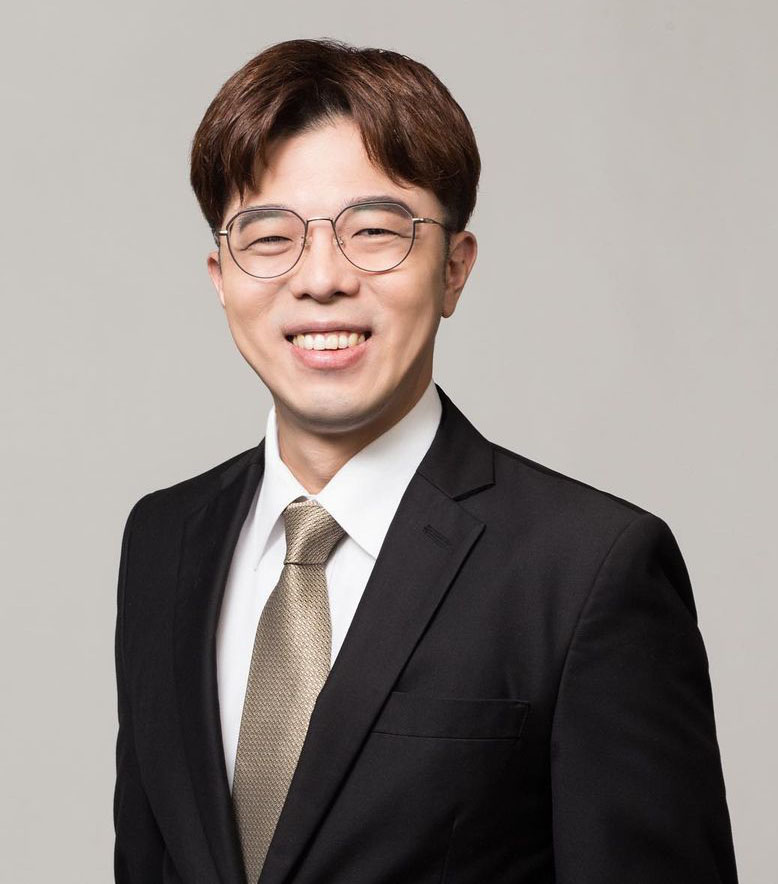 IN the heart of bustling Singapore, a dynamic leader has emerged to breathe new life into the Indonesian Diaspora community. Meet Ericssen, the newly elected head of the Indonesian Diaspora in Singapore, whose journey in the city-state began with a scholarship at the National University of Singapore. Now, armed with a fresh approach and a clear vision, he aims to bridge the gap between Indonesians living abroad and their homeland, fostering a sense of belonging and unity.
The path to leadership was straightforward for Ericssen. Elected without any opposition, he now stands as the unifying force for the diverse Indonesian community in Singapore. His main goal is simple yet profound: to connect Indonesians with their embassy and create opportunities for everyone to engage actively within their adopted home.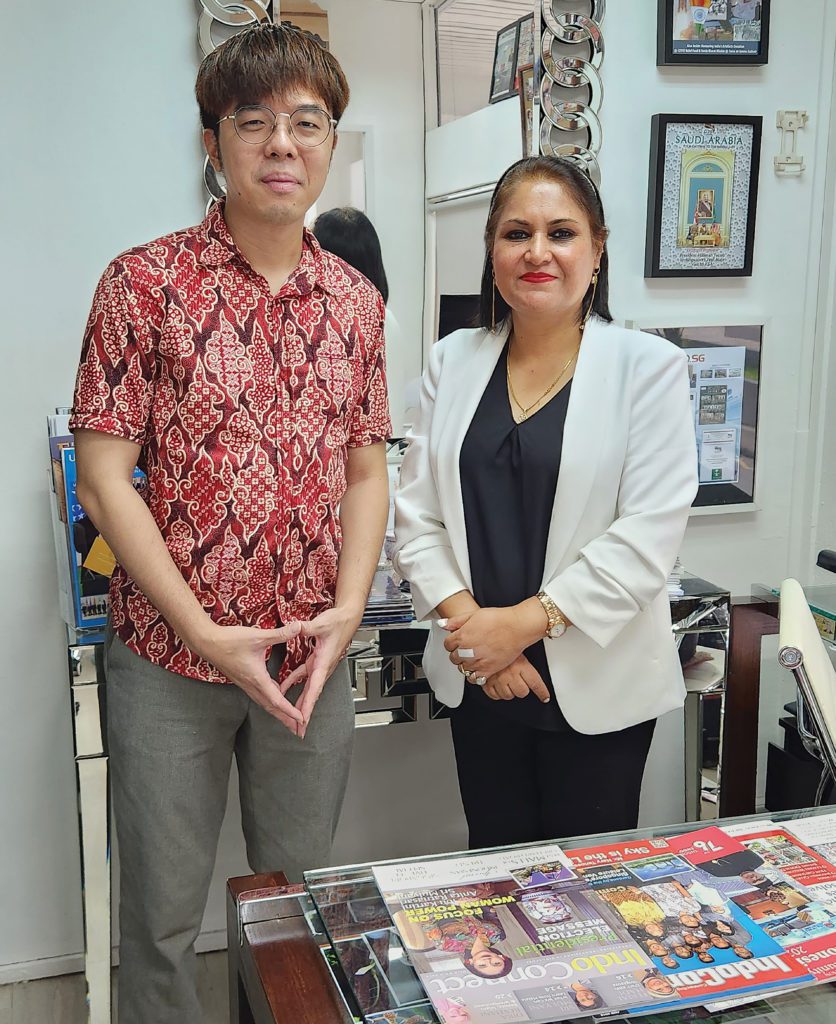 Managing a web of interconnected groups can be a daunting task, but Ericssen embraces the challenge with open arms. Rather than imposing a top-down approach, he believes in empowering each individual organization. With approximately 100 members in each of the 20 organizations, Ericssen serves as a bridge that keeps everyone connected while allowing them to maintain their autonomy.
Ericssen's strategy to connect these groups culminates in a grand event titled 'Amazing Indonesia.' Set to take place on November 4th to 5th, 2023, this event promises to showcase Indonesia's rich culture and remarkable achievements. Ericssen envisions it as a platform to encourage collaboration among different Indonesian groups and even engage the broader Singaporean community. The proposal for this event has already gained approval, marking a significant step toward fostering unity between the Indonesian and Singaporean communities.
Core Principles
One of Ericssen's core principles is inclusivity. He strives to empower every organization, not only through his leadership but also by strengthening ties with the embassy. As a crucial intermediary, Ericssen and his team ensure that vital information reaches those who may have been less involved in the Diaspora activities. By extending this outreach, they aim to amplify the impact of each organization's efforts.
Ericssen's journey isn't without its challenges, but his unwavering commitment is clear. Despite juggling other responsibilities alongside his leadership role, he emphasizes the collective effort that drives the organization's success. Rejecting the concept of personality politics, Ericssen believes in the strength of collaborative ideas and shared goals. Having called Singapore home for over a decade, Ericssen's connection to the city-state runs deep. He arrived on these shores as a scholarship recipient at the National University of Singapore, where he pursued studies in political science. Through his experiences and interactions, he has cultivated a profound understanding of both Indonesian and Singaporean cultures.
When asked about his ambitions, Ericssen's response is candid and reflective of his approach to leadership. He values spontaneity and action over meticulous planning. His focus lies on execution and fostering genuine connections, rather than getting lost in the intricacies of elaborate plans. With a shared sense of purpose, he aims to propel the 'Amazing Indonesia' event forward, envisioning it as a catalyst for empowerment and involvement within the Diaspora.
As the 'Amazing Indonesia' event draws closer, Ericssen's passion and dedication remain steadfast. With his visionary leadership, the Indonesian Diaspora in Singapore is on a transformative journey toward unity, inclusivity, and active engagement. The event serves as a beacon of hope and a celebration of cultures, embodying Ericssen's unwavering belief in the power of collaboration and community.
---
FKMIS Members
Indonesian Muslim Association in Singapore (IMAS)
Masyarakat Kristiani Indonesia Singapura (MKIS)
Indonesian Professionals Association (IPA)
Persatuan Pelajar Indonesia Singapura (PPIS)
Persatuan Wanita Indonesia Singapura (PWIS)
Ikatan Arsitek Indonesia (IAI) Chapter Singapura
Pelaut Bhinneka Tunggal Ika (PBTI) / Bobotoh Development Singapura
ID22SG (Orang Indo di Singapore)
Ikatan Keluarga Alumni Bina Nusantara – Chapter Singapura
Himpunan Alumni Institut Pertanian Bogor (IPB)
Keluarga Alumni Gajah Mada Jogjakarta (KAGAMA)
Indotutors Indonesia Language School
Miss Singapore Indonesian and Gayatri Beauty Academy
Indonesian Family Network (IFN)
Himpunan Penata Laksana Rumah Tangga Indonesia Singapura (HPLRTIS)
Pekerja Indonesia Singapura (PIS)
Dewan Perwakilan Luar Negeri Serikat Buruh Migran Indonesia (DPLN SBMI)
Paguyuban Ngumpulke Balung Pisah Javanese Diaspora Network
Komunitas Cinta Berkain Indonesia
Paguyuban Seni Banyumasan
Paguyuban Pasundan Singapura (PPS)
---