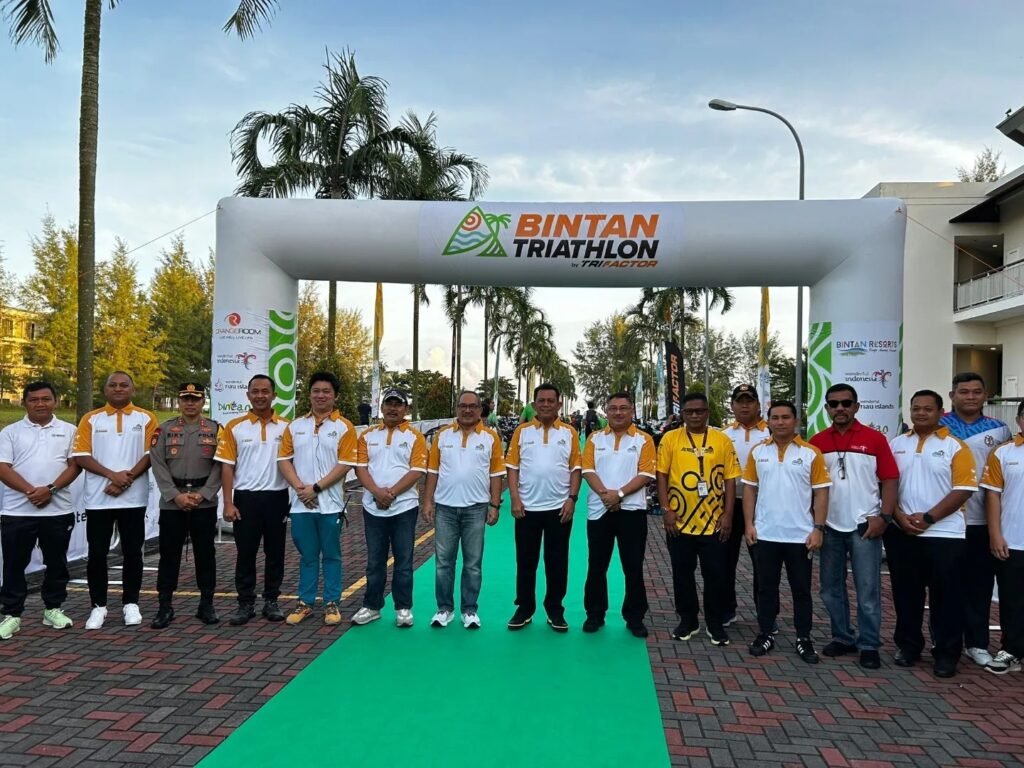 AMBASSADOR SURYO PRATOMO REKINDLES THE START OF THE BINTAN TRIATHLON, WELCOMING INTERNATIONAL ATHLETES TO THE RIAU PROVINCE 
THE Ambassador of the Republic of Indonesia to Singapore, H.E. Suryo Pratomo, marked the commencement of the long-awaited Bintan Triathlon 2023 at Lagoi Beach in Bintan on 21st October 2023. After a three-year hiatus due to the COVID-19 pandemic, this multi-disciplinary sporting event featuring swimming, cycling, and running has been resurrected.
This year's Bintan Triathlon attracted nearly 500 participants hailing from 35 different countries. At a press conference for the event the Governor of the Riau Province, Mr. Anshar Ahmad, expressed his vision for expanding international sporting events across the region.
Ambassador Suryo Pratomo reaffirmed the Indonesian Embassy's commitment to supporting the Bintan Triathlon and future international events, emphasizing their potential to boost tourism as well as encourage expatriate visits.
Source: KBRI Singapura