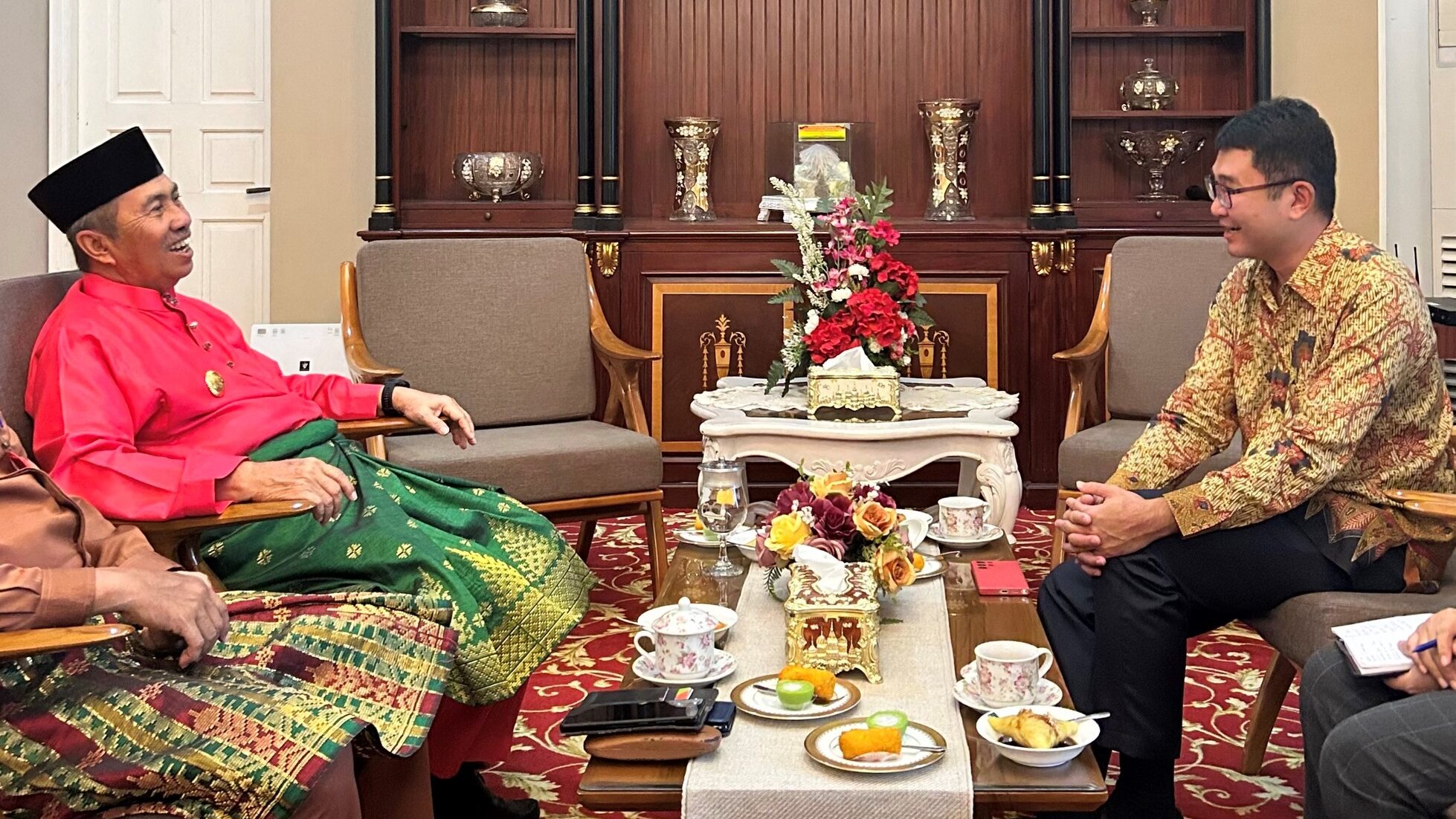 Diplomatic meeting between Singapore Consul General Gavin Ang and Governor Syamsuar strengthens the relationship between the two regions.
Pekanbaru, September 29, 2023 – The Singapore Consul General of Batam, Gavin Ang, and Governor of Riau, Mr. Syamsuar, renewed their close ties in a special meeting on September 15, 2023. The meeting took place at the official residence of Governor Syamsuar in Pekanbaru. Consul General Gavin Ang was accompanied by Deputy Consul Bynes Liau and Foreign Mission Attachment Officer (ATOM) Hannah Tang.
The purpose of this meeting was to strengthen cooperation between Batam and Riau in various fields, including economics, trade, tourism, and culture. The two leaders also discussed important issues related to regional development and investment potential in Riau.
Governor Syamsuar welcomed the visit of the Consul General of Batam and expressed his commitment to deepening the relationship between Batam and Riau. Consul General Gavin Ang expressed his hope that this meeting would strengthen the friendship between the two regions and open doors for more cooperation opportunities in the future.
Source: Singapore Embassy in Jakarta
Consulate Note: The Singapore Consulate in Batam, Indonesia, commenced operations in April 2009 and provides consular services for Singaporeans visiting, living or working in the Riau Islands Province (KEPRI). The Consulate will also promote and facilitate more intensive interactions and cooperation between Singapore and KEPRI. The Singapore Consulate in Batam was upgraded to the status of Consulate-General in August 2017.
The Consulate-General is located at:
Level 3, Panbil Residence
Jalan Ahmad Yani, Muka Kuning
Batam 29433, Indonesia
Key Staff Members
Mr Gavin Ang
Consul-General

Mr Bynes Liau
Vice-Consul

Mr Muhammad Faizal
Vice-Consul