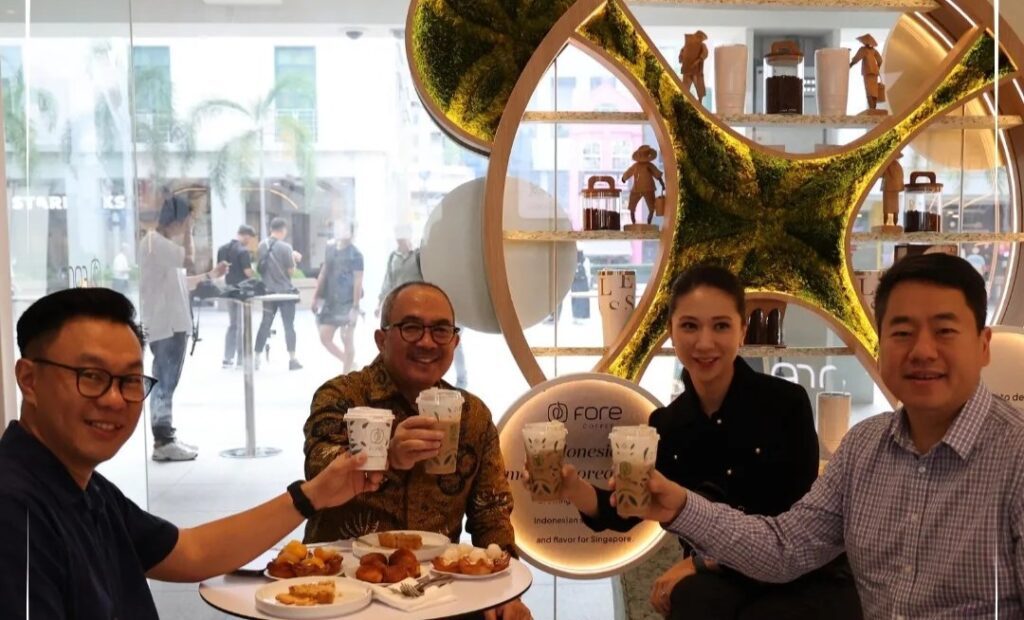 INDONESIAN MINISTER AND AMBASSADOR INAUGURATE FIRST FORE COFFEE OUTLET IN SINGAPORE, WITH COMMITMENT TO A SUSTAINABLE LIFESTYLE
MINISTER of Tourism and Creative Economy, Mr. Sandiaga Uno, and Indonesian Ambassador to Singapore, Mr. Suryo Pratomo, joined forces to officially open the first FORE coffee outlet at Bugis Junction, Singapore on 9th November 2023. The Ambassador welcomed the arrival of FORE coffee, emphasizing its role in bolstering the reputation of Indonesian coffee and cafes within Singapore. CEO Vico Lamar shared insights into FORE's post-Covid growth, reaching 160 outlets in Indonesia and making its debut in Singapore.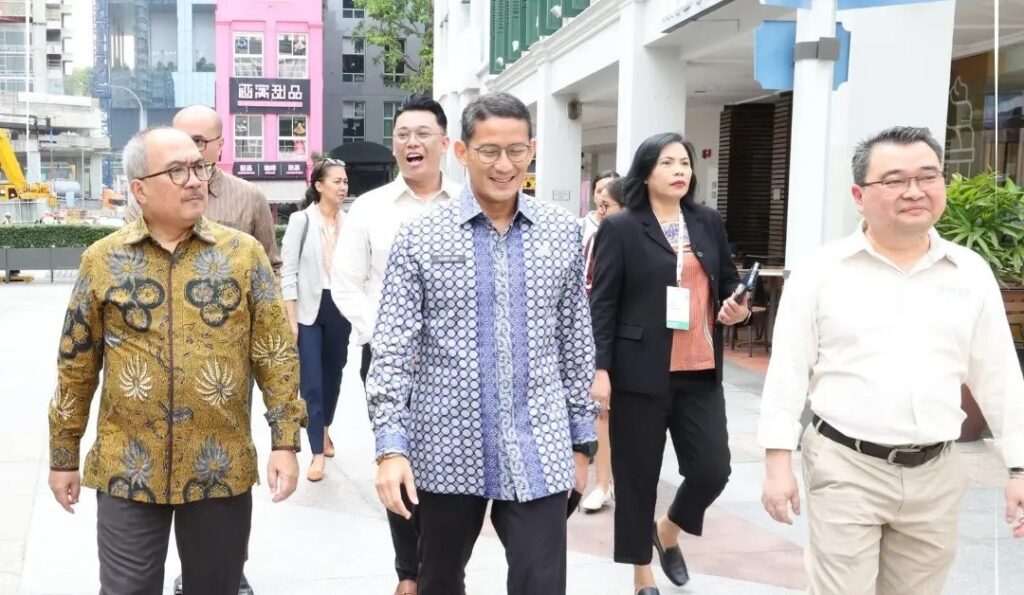 The event drew a diverse crowd, including Indonesian coffee enthusiasts, diaspora representatives, and Social and Sustainability Ambassador for Fore Coffee, Cinta Laura. Attendees enjoyed captivating performances of modern Indonesian dance.
Fore strategically entered the Singaporean market due to its high coffee consumption rate. The menu features signature drinks like Gula Aren Latte and Pandan Latte, tailored to local taste preferences. Fore maintains its commitment to a sustainable coffee lifestyle, incorporating recycled materials into every aspect of its coffee shops, including tables, chairs, decorations, and trash bins.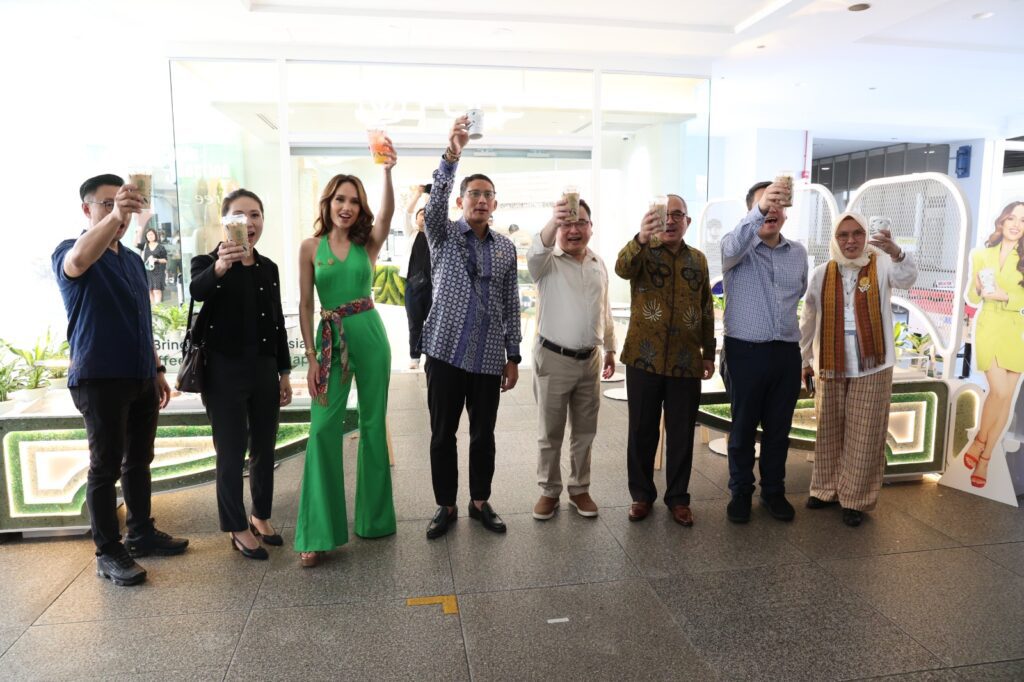 Source: KBRI Singapura
#fore