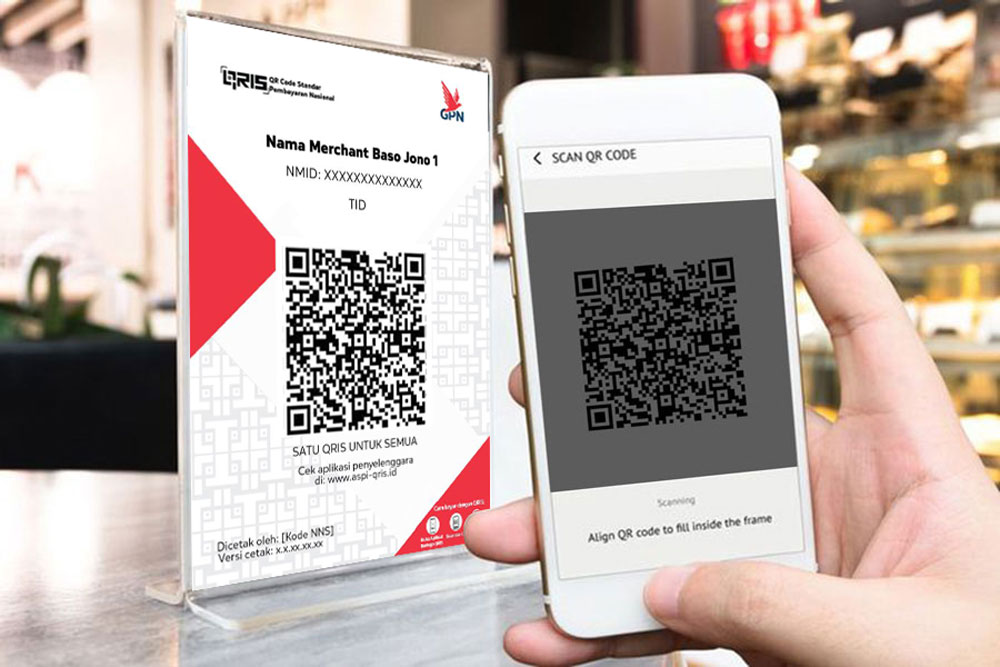 Bank Indonesia (BI) and the Monetary Authority of Singapore (MAS) have announced the start of cross-border QR payment linkage cooperation between Indonesia and Singapore in second half of 2023. This will enable users to make retail payments instantly, safely, and effectively by scanning the QRIS code (Quick Response Code Indonesian Standard) or the NETS QR code displayed by retailers.
PAYMENT connectivity between Indonesia and Singapore will enable individuals and businesses, particularly micro, small, and medium enterprises (MSMEs), to conduct efficient cross-border trade, e-commerce, and other financial transactions.
BI and MAS also agreed to use local currency in bilateral transactions between the two countries, such as trade and direct investment. Business actors can also benefit from this initiative to reduce their exposure to exchange rate risk and costs when conducting bilateral transactions between countries.
The Governor of BI, Perry Warjiyo, on the occasion said, "This initiative is seen as providing more choices for users of cross-border payment transactions and playing an important role in increasing transaction efficiency, promoting the digital economy and financial inclusion, and strengthening macroeconomic stability through wider use of local currency. Bank Indonesia believes that this initiative marks an important milestone in strengthening bilateral financial cooperation between Singapore and Indonesia."
MAS Managing Director, Ravi Menon, also said that "QRIS-NETS QR code payment connectivity is an important milestone in achieving ASEAN's goal of building payment integration in the region by 2025 and supporting the dynamics of cross-border trade corridors. The MOU in the context of encouraging the use of local currency for bilateral transactions is seen as being able to complement efforts to strengthen connectivity for QRIS-NETS QR code payments through the ease of settlement of bilateral transactions between Singapore and Indonesia in each country's local currency."
Sourced and translated from Bank Indonesia official site
#IndoConnect #EconomyNews #QRIS #QRISInSingapore #BusinessNews