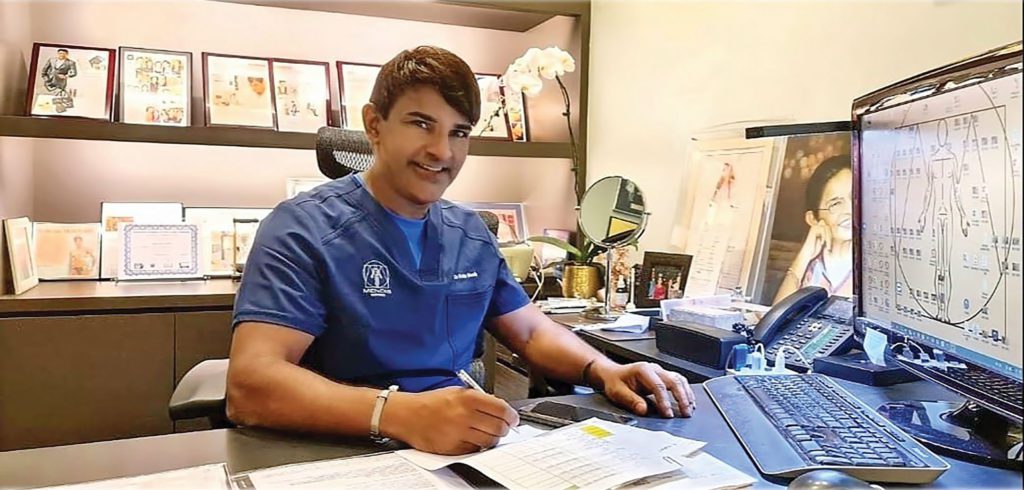 Dr Rohan Mendis has over two decades of experience in the field of aesthetics and has introduced Emsculpt Neo® a new way to reduce fat and at the same time build muscles. This is just one of the diverse selection of treatments geared to improve one's quality of life
DR. Rohan Mendis, the founder of Mendis Aesthetics, practise a holistic approach to wellness: "My focus is on helping people improve their quality of life. This not only means enhancing your natural beauty, it also means helping you find the best ways to maintain that beauty and stay healthy, vibrant, fresh, and confident."
The MOH registered clinic is conveniently located in the heart of Orchard Road. He is highly respected for his aesthetics expertise with more than 20 years of experience in the field of advanced medical and technology administering with FDA and HSA approved treatments.
This includes treatments from B*tox, fillers, HIFU and laser treatments to skin boosters, face and body peels, body sculpting and contouring. The extensive clients include local celebrities, socialites, Singaporeans, expatriates and international patients from across the globe.
Dr. Mendis graduated with MBBS (Singapore), obtained Fellowship of The Royal College of Surgeons, Edinburgh (FRCS) and is a member of the American Academy of Cosmetic Surgeons (AACS) and American Academy of Anti-Aging Medicine (AAAM). He trained under several renowned international plastic surgeons and travels globally to attend medical seminars and forums, presented papers at a number of international Congresses like the World Congress of Cosmetic Surgery and American Academy of Cosmetic Surgery.
One treatment that Dr. Mendis is especially excited about is the introduction of Emsculpt Neo – that's billed as a 'fat reducer with muscle building ability'.
Mendis Aesthetics is the first aesthetics clinic in Singapore and Asia to administer the revolutionary Emsculpt Neo treatment to simultaneously burn fat while building muscle. Clinical studies show that on average there is a 30 percent reduction in subcutaneous fat and 25% muscle mass increment. (See box story below)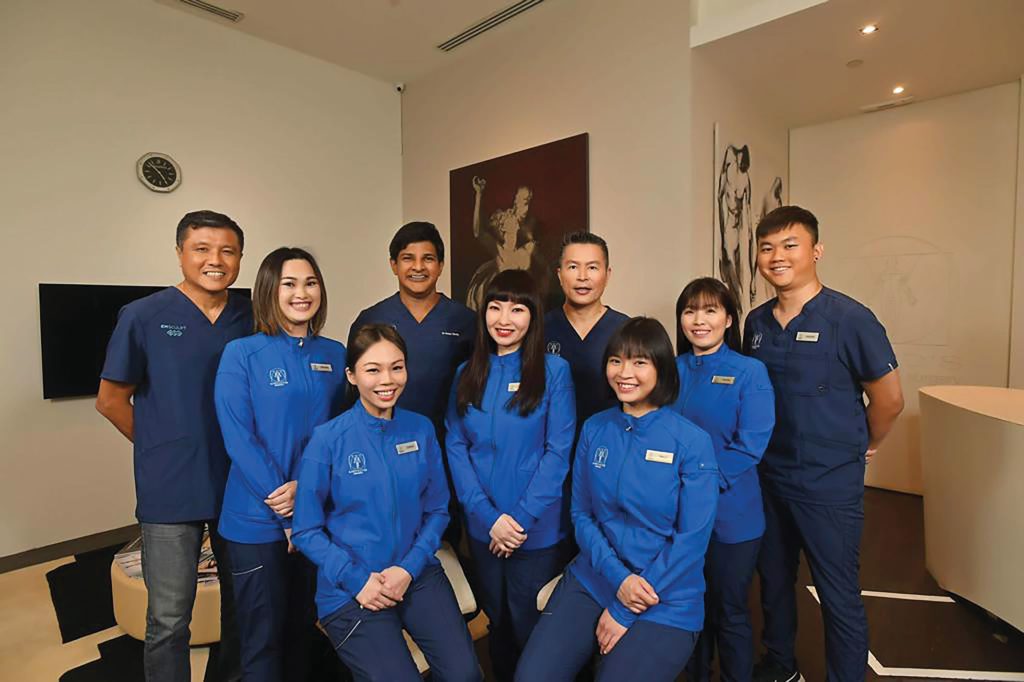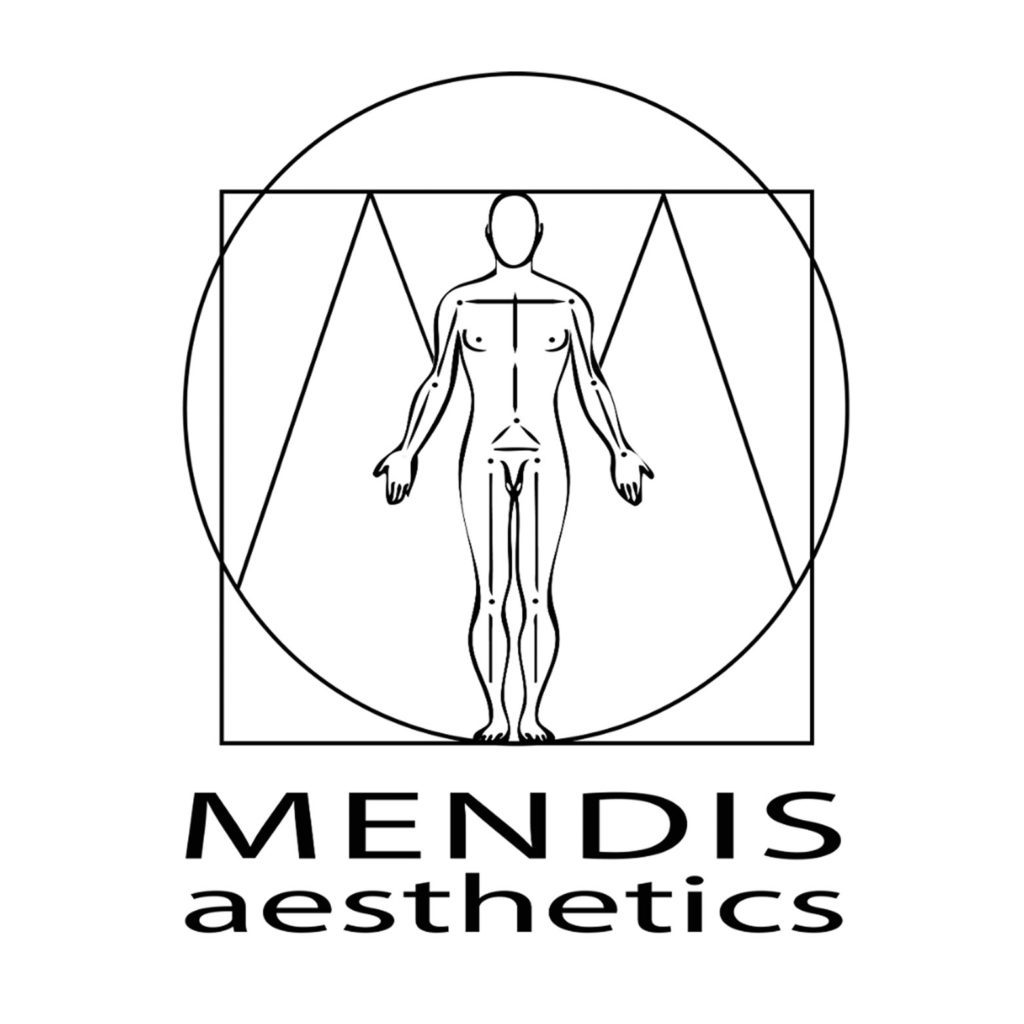 Mendis Aestehtics is located at 333A Orchard Road Mandarin Gallery #04-17 Singapore 238897.
For private and no obligation consult: Tel: +65 6235 1728
SMS/Whatsapp: +65 8858 0810
.
---
Emsculpt Neo® Fat Reducer and Muscle Builder
It offers the possibility of achieving an amazing shapely slimmer silhouette without spending gruelling long hours exercising at the gyms for months.
A dream physique may be within an arm's reach literally with Emsculpt Neo that eliminates fat reduction through neuromuscular stimulation, radiofrequency induced lipolysis and increase of the blood flow.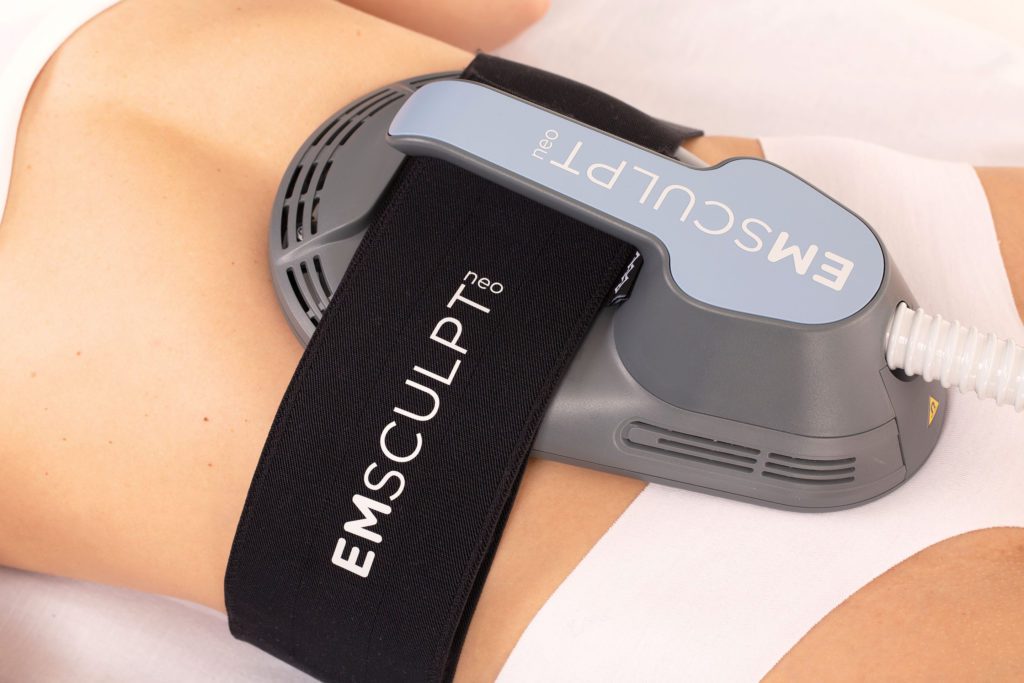 This new treatment is a FDA cleared non-invasive body sculpting and contouring treatment in improving, strengthening, toning and firming of muscles and muscles development in abdomen, buttocks, thighs, calves and arms.
It combines non-invasive lipolysis (breakdown of fat) of the abdomen and thighs with reduction in circumference of the abdomen and thighs with scientifically proven advanced technology.
Using synchronized Radiofrequency for fat elimination and High-Intensity Focused Electromagnetic Energy for muscle building – two therapies in a single 30 minutes treatment with no downtime.
Dr. Mendis shared that EmSculpt Neo is a great solution particularly for stubborn spots like abdomen, buttocks and thighs. Every 30-minute session is equivalent to 24,000 muscular contractions at a supramaximal full 100 percent, compared to workout with weights which peaks at 60 per cent contraction.
In addition to removing subcutaneous fat, it can potentially achieve results that can surpass many manual exercise regimes.
This treatment procedure is completely non-invasive and without any downtime for busy men and women who not only want fat reduction, but also strengthen, tone, and firm their abdomen, thighs, arms and lift their buttocks.
Treatment note: Due to the nature of the treatments, reaction to the therapy depends on each individual. Results might not be immediate as muscle tissue takes time to build. Four to six sessions spaced five days apart.
---