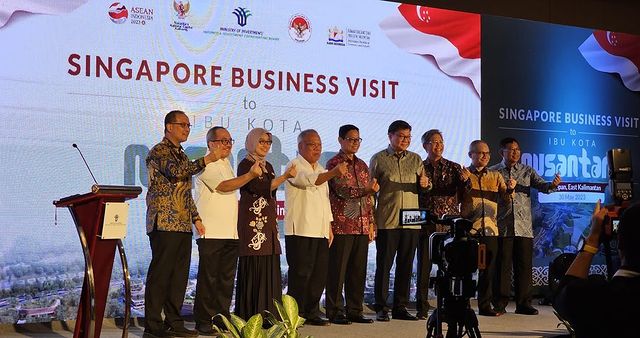 Singaporean entrepreneurs visit IKN Nusantara, expressing interest and readiness to invest in various sectors, including technology, renewable energy, healthcare, telecommunications, agriculture, and plantations.
From May 30 to June 1, 2023, a Singaporean investment delegation made a visit to IKN Nusantara. The event, titled "Singapore Business Visit to IKN Nusantara," was organized by the Singaporean Embassy in collaboration with the IKN Authority, the Ministry of Public Works and Housing, the Ministry of Investment, and various relevant parties.
Accompanying the delegation, Ambassador Suryo Pratomo stated, "Seeing is believing. Therefore, the Singaporean Embassy initiated the visit to allow Singaporean entrepreneurs to witness the progress of the IKN development project firsthand, thereby increasing their confidence to realize their investments in IKN."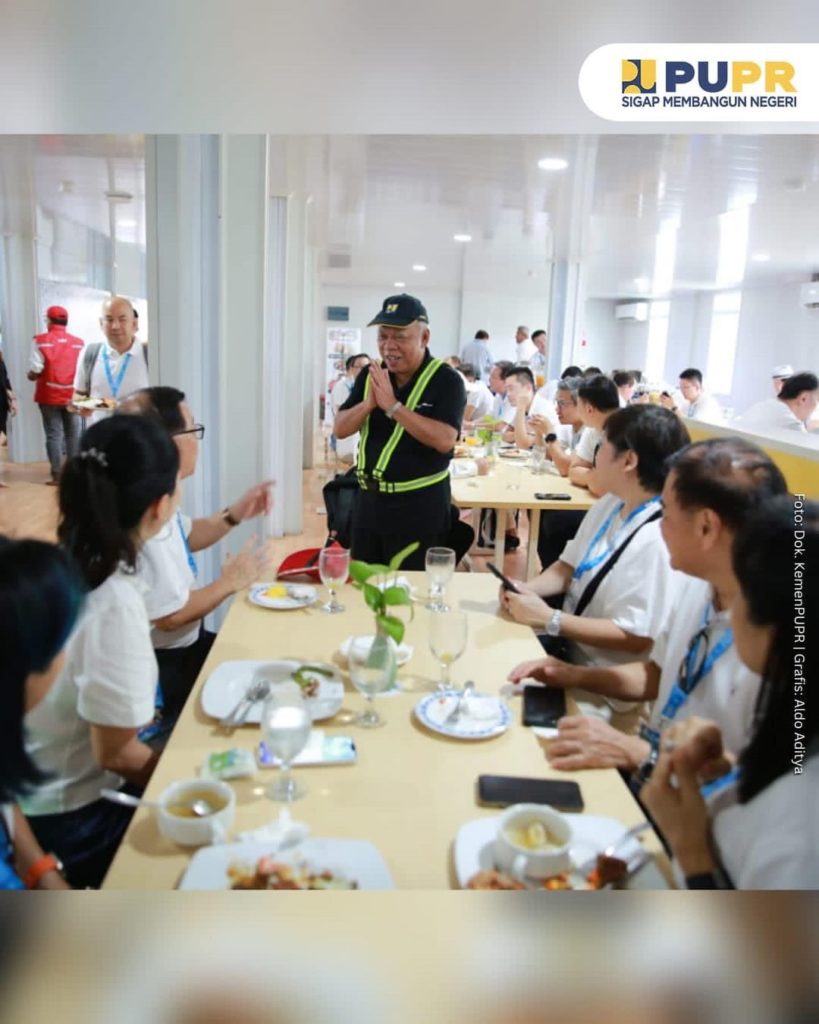 In Balikpapan (30/1), the delegation was welcomed by the Mayor of Balikpapan, Rahmad Mas'ud. They also had the opportunity to attend a welcoming lunch hosted by the Balikpapan City Government and a networking dinner organized by the Ministry of Investment and attended by Minister Basoeki Hadimoeljono of the Ministry of Public Works and Housing (@kemenpupr).
During their overland journey to Nusantara (31/5), the participants of the visit enthusiastically observed various developments in Nusantara's basic infrastructure. They visited the Zero Point, the West National Axis, the Sepaku Semoy Dam, and worker housing.
Accompanying the participants on the visit to various locations in IKN were Coordinating Minister for Maritime and Investment Affairs Luhut Binsar Pandjaitan, Minister of Public Works and Housing, and the IKN Authority's Head.
In his speech, Coordinating Minister Luhut stated that among the 17 countries involved in the development of IKN, Singapore is a strategic and crucial partner for Indonesia, and it is hoped that their investment plans can be realized promptly.
The Singaporean investment delegation consisted of 130 individuals, including 95 businesspeople, representatives from Singaporean ministries/agencies, the Singaporean Embassy in Jakarta, and the Singaporean Embassy in Singapore.
The visiting participants expressed that they have identified opportunities and are interested in investing in IKN. Sectors that attracted their attention included technology, renewable energy, healthcare, telecommunications, agriculture, and plantations.