TEXTURES, the annual literary festival organised by Arts House Limited, celebrates Singapore literature (SingLit) makes its comeback from 6th – 15th January 2023, in conjunction with the Light to Night (L2N) Festival and as part of the Singapore Art Week (SAW). After two years of bringing local literary arts to the heartlands, Textures 2023 returns home to where it first began, celebrating the nation's diverse literary scene at the home of Singapore's literary arts, The Arts House (TAH).
It is curated by critically-acclaimed, multi-disciplinary artist Jason Wee for a third consecutive year, and with the theme aptly titled Arrived Home. The 2023 edition invites audiences to explore and question ideas of domesticity and belonging with programmes that highlight renowned local writers and their literary works. Completing the trilogy that started with Textures 2021: The Bottled City and Textures 2022: The Great Escape, Textures 2023 prompts audiences to reconsider what it means to return home, and the choices that are encompassed in one's journey home.
Artistic Director Jason Wee said, "My inspiration for Textures 2023: Arrived Home came from my own reflection of what exactly constitutes home – the families, the spaces and the objects. After exploring various heartland venues in previous editions, it is apt to return to TAH for my final edition of Textures. My wish is to bring readers together in the heart of the city to engage with Singapore literature while considering the tender and bittersweet meanings we make of our homes and the journeys we take to return there."
Back to the Home of the Literary Arts
For the 2023 edition of Textures, visitors can look forward to a diverse range of programmes in celebration of the rich and diverse SingLit scene with programmes such as Cherita Hantu…Kembali (Ghost Stories…Returns), a thrilling collaboration with Hafidz Abdul Rahman which follows the journeys of four individuals through five stories, all entwined into one creepy showcase with an overarching theme of 'the great return'.
Making its return after a two-year hiatus, A Novel Idea: SingLit Edition features three popular novels by Singaporean female writers: Counterfeit by Kirstin Chen, The Java Enigma by Erni Salleh, and This Is Where I Won't Be Alone by Inez Tan. Bringing these novels to life, award-winning actresses Serene Chen and Shafiqhah Efandi will take the stage to perform all the various roles in the book in a condensed dramatised reading directed by Samantha Scott-Blackhall.
The well-loved TEXTURES Pop-up Book Stores also returns once again to offer a spread of titles by Singaporean authors covering various genres and languages. For those who prefer reading in quiet solitude on their daily commute home, Read at Home comprises a library of e-books specially selected for Textures 2023 in collaboration with National Library Board, for readers of all ages to download and experience the different perspectives of home from a variety of local writers.
Where visual and literary arts combine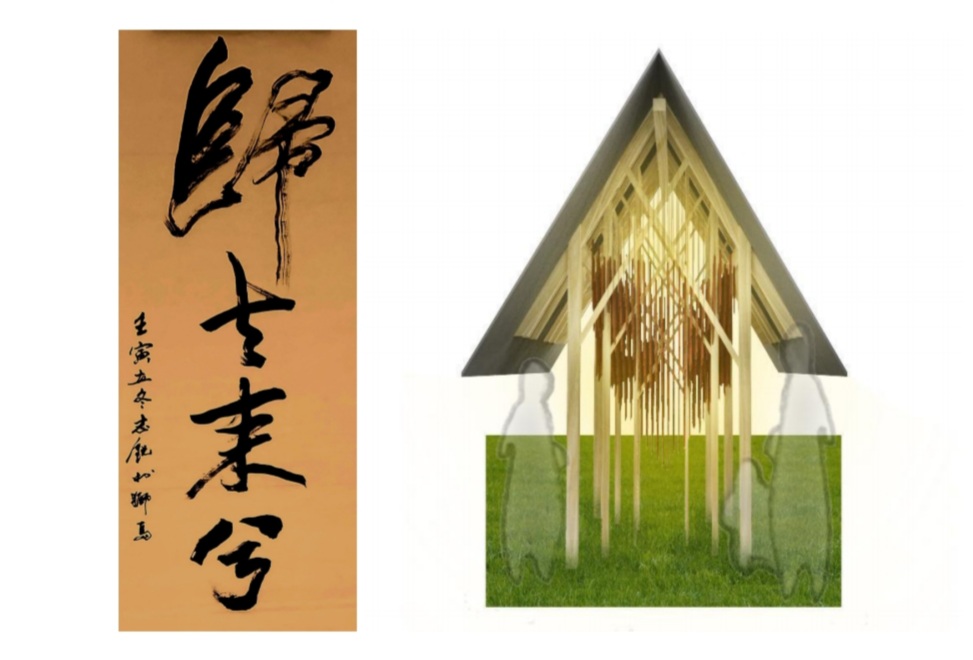 Marrying literary and visual art forms in the month of January, Textures 2023 presents Re-turning: A Multilingual Poetry Reading with Calligraphic Performance. Poetry meets calligraphy in this multilingual and multidisciplinary performance featuring four renowned local poets, AP Tan Chee Lay, Dr Azhar Ibrahim, K. Kanagalatha, and Eric Tinsay Valles that invites audiences to reflect on the concept of home through various languages and lenses.
Visitors can also expect exhibitions and installations spread across TAH such as Dwelling, an art installation by architect Vince Ong which explores the archetype of a house and what a home truly represents. In collaboration with The Substation and curated by Fajrina Razak, Multifaceted Corners of #05-478 is a recreation of artist Priscilla Quek's parental home which invites visitors to contemplate the relationships and mundane interactions of the everyday at home.
Family-friendly Programmes
Going beyond TAH, Textures 2023 will continue its outreach programmes at new and returning venues, with close to 10 family-friendly programmes that allow attendees to experience local literature in fun and accessible ways. Happening at National Gallery Singapore, Read with Storyteller: Beware the Sunda Slow Loris and Other Singaporean Fables teaches parents how to make characters come to life with expressive storytelling skills and features a colouring activity to create their favourite animal character.
There will also be a host of multilingual family-friendly programmes at the Woodlands Regional Library, Ang Mo Kio Public Library and SAFRA Toa Payoh. These include a Chinese bilingual story and cartooning session for children aged 4 to 6 and a Malay programme for upper secondary school students and adults where author Farihan Bahron will be taking participants through the process of generating creative ideas from everyday life.
Sim Wan Hui, Director of Venue Programmes at Arts House Limited said, "We are excited to start off the year with Textures 2023, bringing together Singaporeans from all walks of life to explore the richness of local literary arts. In conjunction with the Light to Night Festival 2023, we invite everyone to contemplate what home means to them and experience our home-grown visual arts and literary offerings at The Arts House as well as partner venues all around our home, Singapore."
For those who want more of Textures 2023, the festival will extend beyond the first two weekends of January with a line-up of family-friendly activities at SAFRA Toa Payoh from 10-12 February. CrossTalk, a digital programme in partnership with the National Library Board and National Archives Singapore that discusses Singapore writing across generations, will also remain accessible on Textures' microsite for visitors to listen to.
Please see the Annex for more programmes and ticketing information.
Follow #Textures2023 #ArrivedHome on:
Website: https://artshouselimited.sg/tah-textures-2023
Facebook: https://www.facebook.com/theartshouse
Instagram: https://www.instagram.com/theartshouse