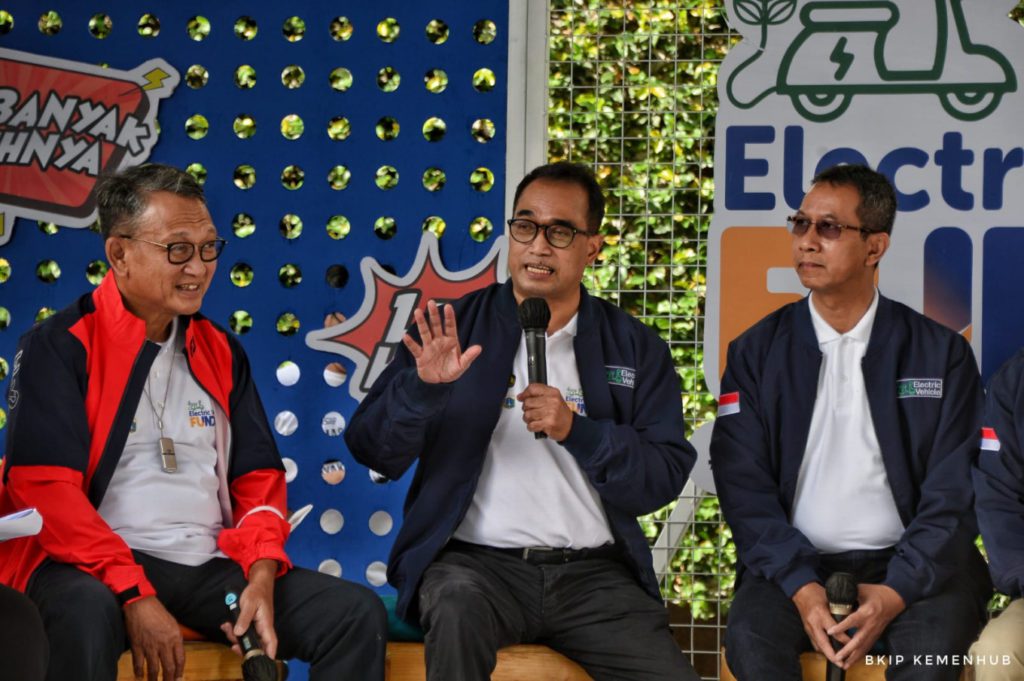 EV Funday: Transportation Minister Budi Karya Sumadi took the opportunity to highlight savings and contribution of EVs to the environment
THE Jakarta Post reported Transportation Minister Sumadi saying: "Currently, there are many electric vehicles that look cool, [utilize] clean energy, are environmentally friendly and more efficient than vehicles powered by fossil fuel. On a daily basis, EVs can be 75 percent more efficient compared to regular motorbikes. If you usually spend Rp 100,000 [US$6.36] a day [on fuel], then Rp 25,000 is enough [to recharge EVs]," He said during the Electric Vehicle Funday event last Sunday.
It was organized by the Transportation Ministry and was held at the Hotel Indonesia roundabout in Jakarta as part of the ministry's effort to promote mass adoption of EVs in Indonesia.
Based on calculations made by the Directorate General of Land Transportation, one liter of fuel is equivalent to 1.2 kilowatt hours (kWh) of electricity. With the price of electricity at Rp 1,444 per kWh or Rp 1,500 rounded off, 1.2 kWh of electricity costs around Rp 1,700. This means that EVs are much more efficient when compared to gas-powered vehicles, which currently range from Rp 10,000 to Rp 21,000 per liter to refuel.
For electric cars, every kWh is equal to 5 to 7 kilometers of range. With the average electric car's full capacity of 45 kWh, this means that they can have up to 300 km of range in a single charge.
Apart from being more energy efficient and cost effective, other benefits that come from EV adoption include peace of mind, as the government will continue to encourage more charging facilities to be built in the near future.
At the same time, there are numerous incentives in the pipelines currently being discussed between ministries and agencies, including: tax breaks, exemption from odd-even number policy, discounts on home electricity, free parking and a number of other benefits.
EVs are also more environmentally friendly as they do not contribute to air pollution, while also not dependent on increasingly scarce fossil fuels.
For the full report visit here.