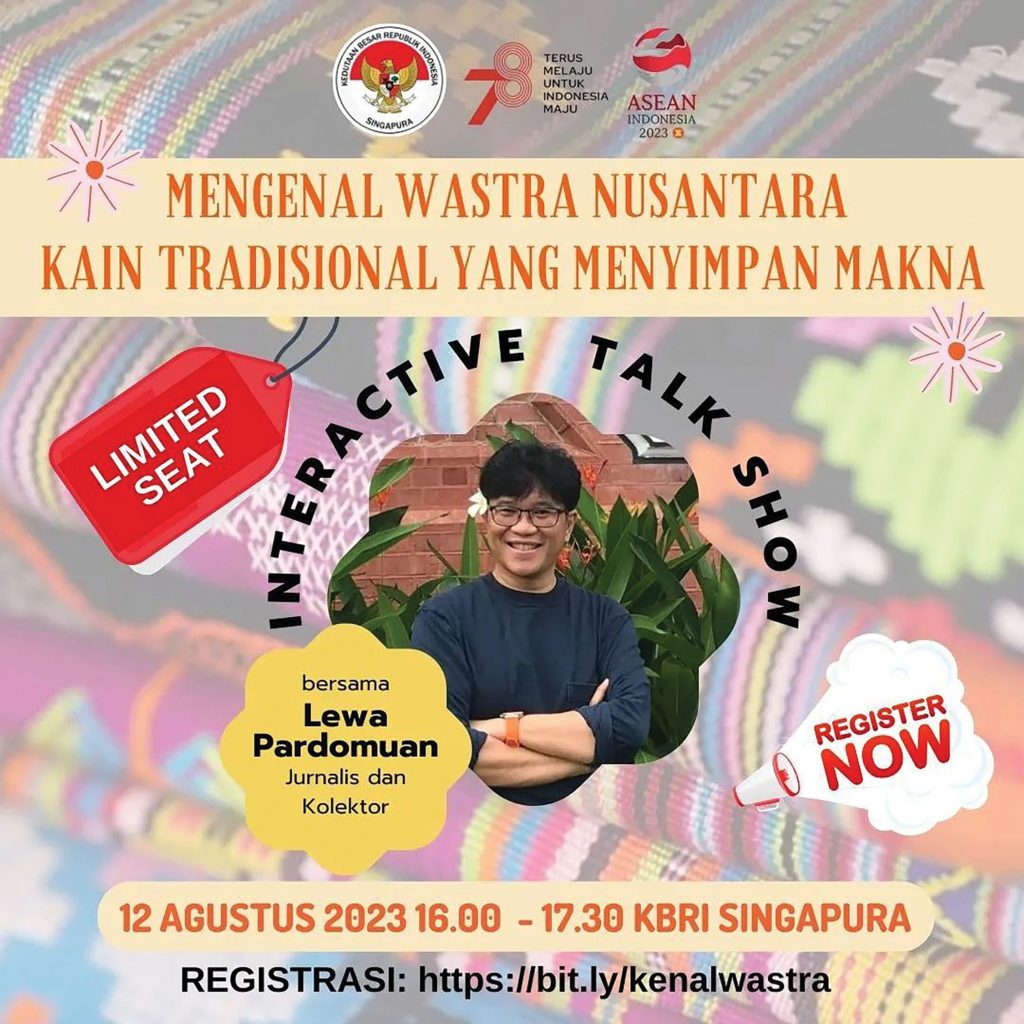 Interactive Talk Show Explores Indonesia's Rich Cultural Heritage and Craftsmanship.
Indonesian traditional fabrics, known as Wastra Nusantara, took the spotlight during an interactive talk show held on August 12, 2023. Hosted at the Indonesian Embassy in Singapore (KBRI Singapura), the event featured Lewa Pardomuan, a respected journalist and collector of these fabrics.
Wastra Nusantara holds profound stories and philosophies within its motifs, reflecting Indonesia's cultural heritage. Pardomuan engaged attendees, guiding them through the narratives intricately woven into each textile. The talk show highlighted the meticulous craftsmanship, historical significance, and spiritual meaning behind these textiles.
Enthusiasts, historians, and culture aficionados gathered to explore the intricate techniques and symbolism behind Wastra Nusantara. As the event concluded, attendees departed with a deeper understanding of Indonesia's cultural richness and the importance of preserving these traditional arts. The Indonesian Embassy hinted at more future events celebrating the nation's cultural treasures.